Open Access to H3Uni Methods and Materials
Whatever your endeavour, we want you to access H3Uni materials and understanding easily. We seek the widest possible availability for this Library and the learning that it enables, that is consistent with its intended application towards the common good.
H3Uni offers methods, tools and training for generative transformational understanding and action towards a worthwhile planetary future. To equip ethos driven collaborative communities to engage more effectively with leadership and initiatives towards local and planetary regeneration.
These tools, accumulated through the founders' lifetimes of study and practice in innovation, along with guidance of wise partners, collaborators and mentors, comprise know-how, methods and skills never before assembled in an accessible form.
Our copyright materials are now offered as the Open Access Section of the H3Uni Resource Library for use under the Creative Commons Attribution-ShareAlike 4.0 International (CC BY-SA 4.0) license framework.


CC BY-SA: This license allows reusers to distribute, remix, adapt, and build upon the material in any medium or format, so long as attribution is given to the creator. The license allows for commercial use. If you remix, adapt, or build upon the material, you must license the modified material under identical terms.
CC BY-SA includes the following elements:
BY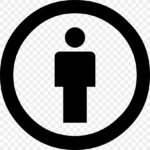 – Credit must be given to the creator
SA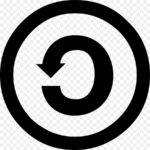 – Adaptations must be shared under the same terms
You can explore the license here:
When you use the practices you are learning, please share details with us of the opportunities and applications. This will help our work together and contribute towards a collective appreciation of its impact. Some of our authors' work is retained under full copyright, which is kept out of the commons. We are preparing a straightforward licensing agreement for use of these materials. The return of value to H3Uni will recognise some of the authors' commitment in contributing to the Library. We undertake to make clear the license conditions that apply in every case.