New Course with the Wheel of Wisdom
Every purpose entails a quest, and a journey to fulfill it.
How is your purpose; what state is it in? How is your journey with it? How well do you appreciate, honour and pursue your quest?
The Wheel of Wisdom offers you an opportunity to explore questions like this, to open them up, illuminate and nourish them, along with other explorers.

Upcoming course dates: 2 Nov 2023 – 1 Feb 2024
Invitation Webinar – the Quest in outline: 12 Sep 2023 & 10 Oct 2023
If you joined a previous Wheel of Wisdom course, you should find yourself well prepared to go deeper with this one, helping to grow active thoughtfulness among the group.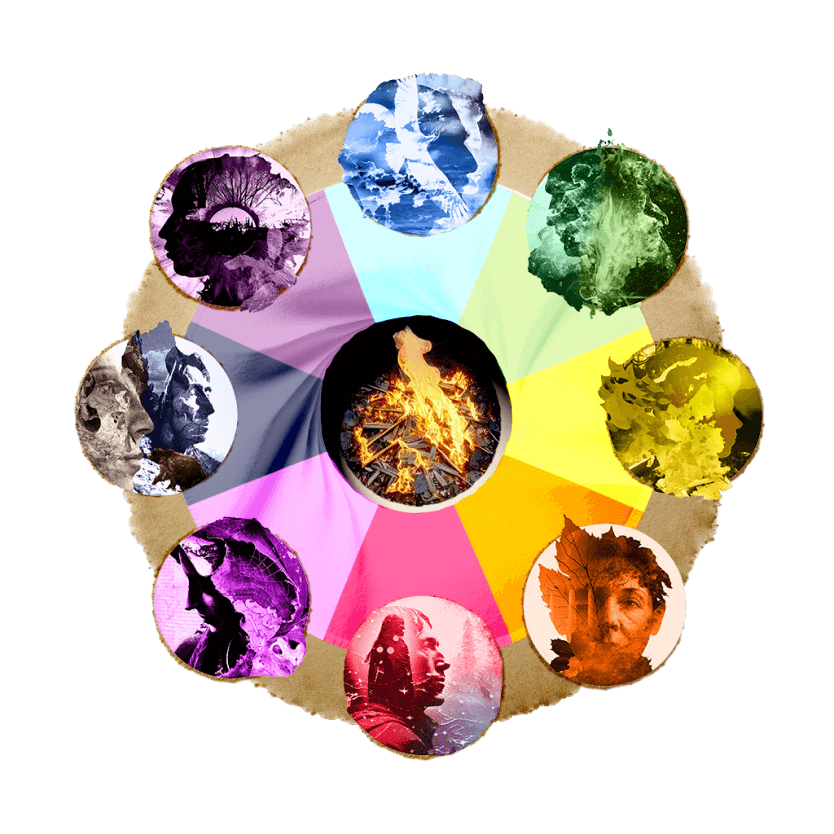 As our lives in the Anthropocene become less certain and more risky, people hunger for wiser, more effective and more meaningful ways of thinking, being and acting.
For example, how can I resource both my own autonomy and my/our togetherness, towards creating a worthwhile future?
The Wheel of Wisdom gives you the means to generate fresh viewpoints and energy for our most serious existential, spiritual and ethical concerns.
Led by David Adams and supported by Dimitra Roussakis and Suzanne Om, these eleven online sessions create a space for learning in dialogue. Each of the eight archetypal roles will open its insights in turn for everyone.
Every role is unique, and integral to the whole Wheel. The sequence builds a radical journey of creative exploration, discovery, and learning: a quest for me as a person, and for us as a group.
Our process allows for questioning and dialogue during, and potentially in between, sessions. The aim is for people to embrace and embed their learning more holistically than can be achieved in a shorter course.
Course Outline
An Invitation Webinar introduces the course and discusses what is involved.
The course runs from 2 Nov 2023 – 1 Feb 2024 and consists of 11 sessions of 90 minutes each, including a mid-way reflection session and a final gleanings session.
The sessions are held weekly from 7 pm to 8.30 pm UK time online on Zoom on Thursday evenings (except for two December sessions that are held on Tuesdays).
Workshop
Content
Date
Invitation Webinar – the Quest in outline

12 Sept,
10 Oct

A
Introduction, gathering my/our Quest

2 Nov
B
First Perspective – Disruptive Genius

9 Nov
C
Second Perspective – Peacemaker

16 Nov

D
Third Perspective – Pioneer

23 Nov

E
Fourth Perspective – Pathfinder-Narrator

30 Nov


Reflection Session: halfway through

5 Dec
F
Fifth Perspective – Steward/Chatelaine

12 Dec
G
Sixth Perspective – Oracle

11 Jan

H
Seventh Perspective – Strategist

18 Jan

J
Eighth Perspective – Guardian of Transformation

25 Jan
K
Conclusion – Gleanings from the Learning Journey and next steps

1 Feb
Session structure
As foreseen at present, the main sessions will be guided as follows:
Checking in: Gathering and reviewing our personal and collective states of being
Reviewing, discussing, questioning our quest journeys
Interpreting and embodying the new Perspective for the session
Work on the questions in the Perspective
Deepening of understanding and questions in dialogue
Actively agreeing (not accepting) a reflective emphasis for the following week
In this approach, we will be learning together, making wise and creative choices for optimum use of the time that we have.
All sessions will be recorded and available for reference for the course participants after each session.
If you have any further questions about the course please contact Suzanne Om .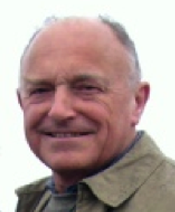 David Adams
The Course Host
is an experienced consultant, coach, leader and strategist with a fascination for work with collective intelligence. He has trained in native wisdom teachings in North America, convenes a regular dialogue group, and for many years ran a small farm.
New Course with the Wheel of Wisdom
2 Nov 2023 – 1 Feb 2024
Expression of Interest
If you find this course of interest, but can't attend at the moment, sign up for updates on future dates.
If you have any further inquiries please contact us here.