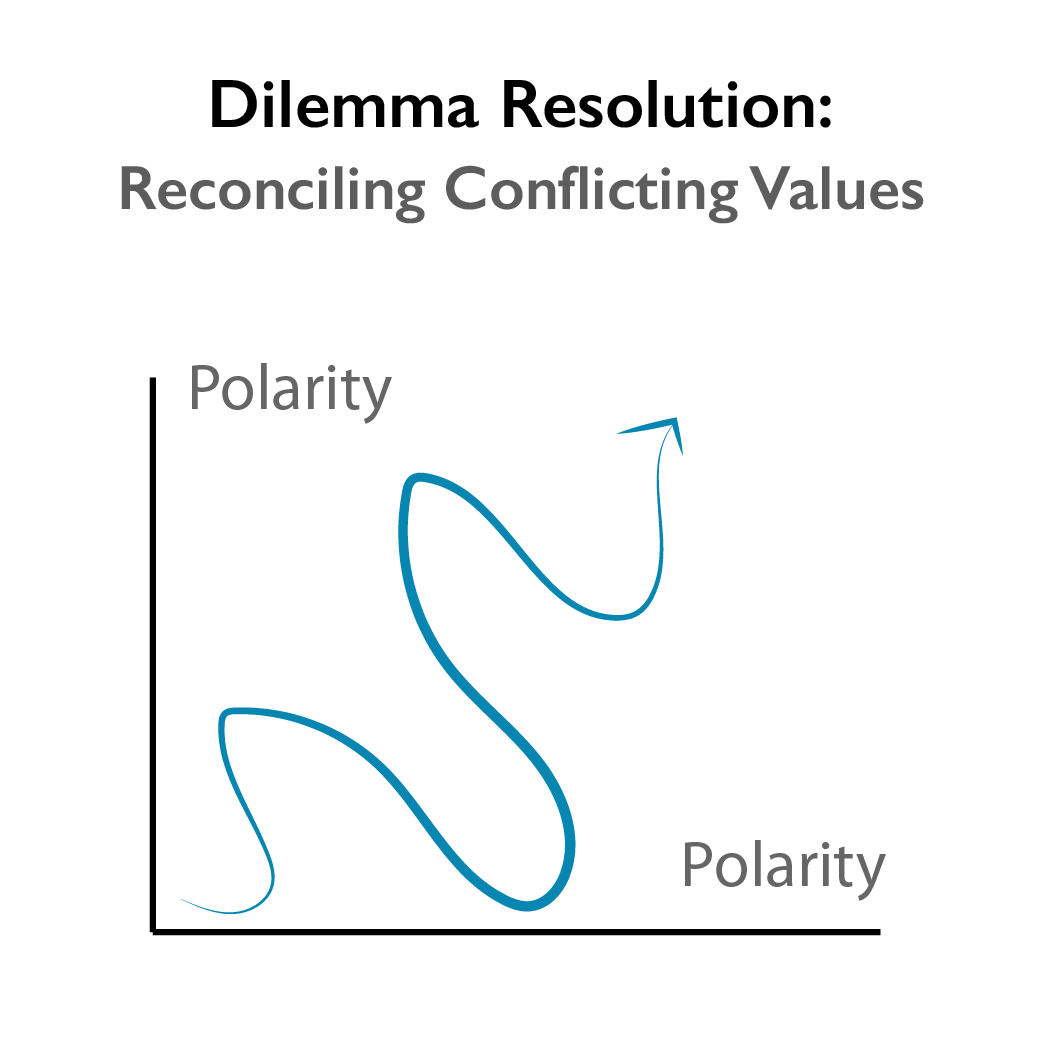 How do you know when you're in a dilemma?
When you need to choose one option from two seemingly opposite solutions, however, you can't choose because they both are necessary for success.
This technique is a way of searching for a resolution beyond these apparently incompatible polarities. This requires you to defy logic and take a creative step to navigate through a solution that satisfies both underlying options. Dilemma Resolution framing allows individuals and groups to find the value in both polarities and find a unique way forward where everyone wins.
H3Uni approaches the Art of Thinking similar to how one learns a musical instrument. The method of teaching engages you in short, active exercises that build up your experience in the essential methods underpinning each technique. By building a repertoire of techniques, and practicing with real examples, learners will build their capacity to approach situations with creativity and flexibility over time.
This series touches on a range of methods to develop your mental and emotional capacity to solve problems and make wise decisions.
In contrast to conventional analytical skills, the H3Uni approach emphasises building the capacity to creatively synthesize information leading to fresh insights. In this course you will be coached in the visualisations, frameworks and self-awareness necessary for effective visual thinking.
You are invited to complete the following preparation since this is an accelerated course with a lot of ground to cover in 90 minutes, and it is designed for you to use experiences from your professional or personal life:
Join the course 15 minutes early to meet other participants and get set up
Stay 30 minutes after for any questions or discussion with other participants
Have 2-3 challenges around which you would like to generate new thinking and fresh ideas. For example;

A problem you are facing that could use new ideas
A place where you feel stuck and would like ideas to open up thinking
An area where you and/or your team are going around in circles and need new insights
Date: April 12th, 2017
Time: 18:45-21:00 GMT
Click here to find YOUR Time Zone
Meet & Greet:18:45 GMT. Please arrive 15 minutes early to test your sound, speakers, and video.
Course: 19:00-20:30 GMT
Optional Discussion: 20:30-21:00 GMT
Technical:
The classes will be held by video conference using the Zoom platform. You will receive a link to the class by email after registration. When you click on that link, it will automatically download the Zoom meeting plug-in prior to the call, it should start downloading automatically and open when it is complete.
Sometimes people have issues because of Safari – if that happens, close all of your web browser windows and open the link using another browser (Mozilla, Firefox, Explorer, etc.)
Make sure to have a headset that you can hear from or speak into ready, it can greatly improve your listening experience.
Zoom's technical support or for more information on how to join by phonethere will be text about how to register, and that it is okay to just take one or all of them.
<iframe src="//eventbrite.co.uk/tickets-external?eid=32352385857&ref=etckt" frameborder="0" height="350" width="100%" vspace="0" hspace="0" marginheight="5" marginwidth="5" scrolling="auto" allowtransparency="true"></iframe>
Reserve your seat in this class by donating above.
NOTE: Each class needs to be booked separately in Eventbrite, which opens automatically when you click on the 'Donate' button.
Lead Tutor: Anthony Hodgson, PhD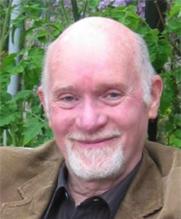 Anthony first learned creative thinking and powerful visualisation techniques and skills from J.G. Bennett throughout most of his 20s. This was in the context of being a Research Fellow in educational transformation which led, among other things, to the development of structural communication and of applied systematics. He has continued to practice these techniques over a long career as a consultant in learning, organisational development, strategy and futures thinking.
He was also taught a range of yoga techniques by the little known Narayana Sadashiva. This led to the development of cognitive kinetics and idonic facilitation. His aspiration is to share components of what he has learned that appear greatly relevant and needed for our transitional times, which will make increasing demands for people to tap into their own creativity to create a viable future.