H3Uni Webinar Programme 2021
During 2021 H3Uni are holding a series of webinars on topics we consider to be highly relevant to third horizons education. There will be a range of speakers beginning with some presentations from our core team. They will usually be held monthly.
The programme is introduced by Dr. Anthony Hodgson who will outline the idea of third horizon education in the first lecture.
There are no upcoming events at this time.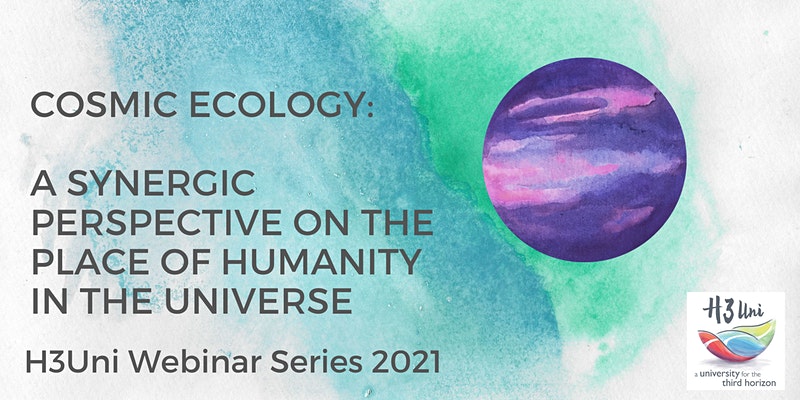 Dr. Anthony Hodgson will share a vision and a narrative of a cosmic ecology he has developed over a lifetime of research, drawing on many dimensions of the subject including science, history, spirituality and the arts.