H3Uni was founded by a network of friends and colleagues who reached a common view as to the need for education and learning
to be approached in a radically different way
to match the challenge for a human way of life that is degrading not only that life itself but that of the whole planet.
Towards a university for a third horizon became a common sense of direction. Our evolution is constant voluntary adventure with multiple and often changing roles. This is an overview towards the end of 2019.
Operational Leaders
In these leadership roles the operations and development of the H3uni network is guided.
Anthony Hodgson, Ph.D.
Research
Developing third horizon paradigm ideas, authoring material, pioneering new methods, codification of Resource Library and co-ordinating the H3Uni Collegium
David Adams
Policy and Administration
Chairing the Trustees, supervising the charity, stewarding the H3uni ethos, oversight, guiding collective wisdom including the H3Uni Lighthouse Cafe
Bill Sharpe
Development
Designing and delivering pioneering courses and facilitated events, developing the Resource Library, channelling research into processes, products and services.
Trustees
Hold the aspirational and operational policy and legal responsibility for the charitable status of the not-for-profit-distribution social enterprise company, H3Uni.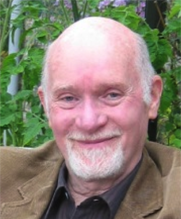 is the co-originator of the innovative three horizons method. He has over thirty years of experience of providing consulting services in foresight and strategy to major corporations and in public health in the UK.
Based in Highland Perthshire, Scotland
Read more
He is an experienced practitioner of systems thinking and scenario futures methods and holds a Ph.D in systems science from the Centre for System Studies at the University of Hull. He is a founder member of the International Futures Forum which is a pioneering think tank working especially in transformative innovation. He is also a Research Fellow with the University of Dundee.
Anthony has carried out original work on integrating foresight methods with systems thinking and modelling now published in the book Systems Thinking for a Turbulent World.
He is the inventor of idonic praxis learning for visual facilitation methods which are a key to development of capacities to navigate the unknown, the complex and the uncertain. He has a lifelong passion for education that integrates theory and practice.
He enjoys classical and improvisational music and has been schooled in several traditions of inner development.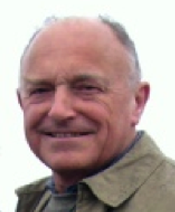 is an experienced consultant, coach, leader and strategist with a fascination for work with collective intelligence. He has trained in native wisdom teachings in North America, is an accredited church mediator, convenes a regular dialogue group, and for many years ran a small farm.
Based in Edinburgh, Scotland
Read more
His coaching practice has grown from earlier experience in international corporate consulting, directing and managing voluntary programmes, trade finance and credit management. He is a founder member of the Coaching Forum at Said Business School, Oxford, and a member the Scottish Institute for Business Leaders. He is exploring and developing forms of indigenous wisdom linked to idonic visual methods.

is Professor of Social Dimensions of Environment and Change with a focus on understanding how to achieve fundamental and significant shifts in society towards more regenerative and sustainable futures. 
Based in York, England
Read more
He is a transdisciplinary researcher, using a variety of science and social science methods and collaborate with economists, ecologists, educationalists, quantitative modellers, and others from the social sciences, humanities and the arts working at the interface of academia. He also works with those from policy, practice, local communities and government and non-government organisations on initiatives focused on achieving the significant changes in society and with challenges of the 21st Century.
In a world of rapid change He finds solace in spending time outdoors and walking his dog. He am committed to undergoing my own transformation and I am currently working towards a two year professional qualification in shamanistic practice.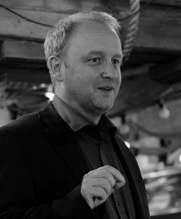 is Director, Centre for Information Management, Loughborough University, and professor of Information Systems and Strategy at Manchester Business School. 
Based in Loughborough, England
Read more
He was previously with Warwick Business School & the School of Computer Science in Manchester. Peter is also a Visiting Professor at Instituto de Empresa in Madrid and Letterkenny Institute of Technology in County Donegal. He is a Senior Fellow at Deusto Business School in Bilbao. Peter's PhD is in Computer Science. He has experience to board level in media and rail industries, and works extensively with government, including Office an Taoiseach, Department of Communities and Local Government, the NHS, Leeds City Council, Tameside Council and Salford City Council.
Founders
Many people made substantial contributions to the emergence of H3Uni. However, as a voluntary network, people's actual roles change over time depending on changing circumstances.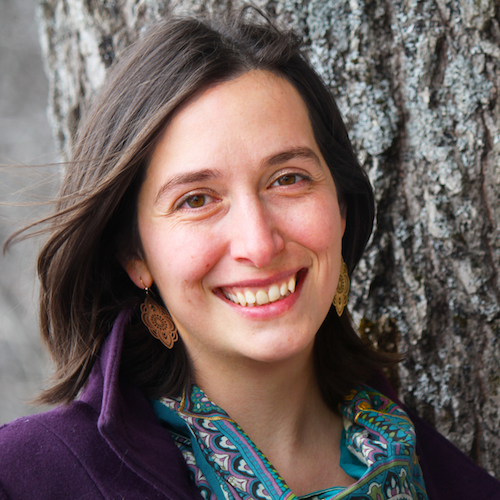 supports the creative directing of curriculum development, ensuring the results are: practical and applicable, create autonomous learning, and support collaborative co-creation. Drawing from a wide range of experiences, she is enthusiastic to create experiences that support people to reconnect to themselves, each other and the land on which they live.
Based in Nova Scotia, Canada 
Read more
Adrienne has combined studying the psychology of cross-culturalism, group dynamics, attitude and behaviour change with a Master's in Strategic Leadership towards Sustainability (MSLS) in Sweden. While in MSLS, she co-authored a thesis on how to create engaging neighbourhood hubs that become places to energize and revitalize communities. She has worked, volunteered and travelled in over twenty countries seeking what makes a system exist in balance. Her diverse experience includes: communications for Authentic Leadership in Action; facilitating OASIS Games to transform communities in Brazil; sustainable strategic planning for The Magical Trees Foundation; and organizing and copywriting for the development of the online platform and social media game Play The Call, giving missions to children and youth to create the changes in the world they wish to see.
Adrienne's passion for H3Uni follows from the above experiences, where she champions both the participation in and the hosting of creative processes.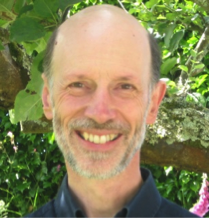 specialises in futures work where science and technology plays a role, and undertakes bespoke projects in business strategy and public policy. He is Visiting Professor at the Digital Cultures Research Centre in the University of West England where he researches new ways to understand human and social value and how it arises in our interaction with technology. He is also H3Uni's Senior Research Fellow.
Based in Pembrokeshire, Wales
Read more
He specialises in taking on problems that need fresh approaches and new concepts rather than application of routine methods. He had many years as a Research Lab Director at Hewlett Packard Labs, then set up his own innovation consultancy, and has pioneered new technology relevant to group collaboration in a digital world.
He sees science and technology evolution driving change in almost every aspect of our lives and demanding that we find ways to harness it to enhance society and realise one planet living.
Bill's enthusiasm for H3Uni springs from his experience of using idonic praxis learning to support technology foresight projects and the cultivation of creative collaborative teams able to innovate into new territory.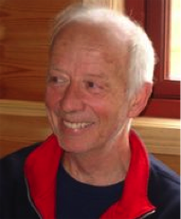 is a designer of interactive group processes, learner-led graduate education,  Organisation Development entrepreneur, award-winning facilitator, and Launch Team member of Team Syntegrity International. His research is in dialogue as a form of conflict resolution.
Based in Nijmegen, Netherlands
Read more
Following an assignment as Director of Research for Individual and Organisational learning in the Knowledge Management / Hydroinformatics at the UNESCO Centre for Water Education & Delft Cluster (2000-2005), he applies himself to processes of citizen-centred agreement & decision-making. Since COP 15 in Copenhagen, and  recently at COP 21 in Paris, his focus has turned to challenges of inter-generational co-learning to transform education for 'one-planet living'. He also co-ordinates the World Synegrity Project.
David's current focus in H3Uni is designing an action learning and reflective practise system.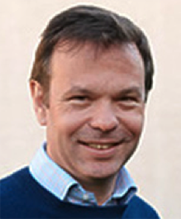 Graham is Director of International Futures Forum. IFF is a registered charity with an educational mission to enable people to thrive in powerful times. It addresses complex, messy, seemingly intractable issues – local, global and all levels in between – fostering practical hope and wise initiative. His work arising from the IFF collaboration on the three horizons has encouraged him to concentrate on the structures of thinking and support required for the practice of transformative innovation.
Based in St Andrews, Scotland
Read more
Graham previously ran Scotland's leading think tank, the Scottish Council Foundation, founded in 1997. From 1984-1995 he served as a diplomat in HM Diplomatic Service, specialising in China (he speaks Mandarin Chinese) and the EU. Between 1995 and 1997 he was senior research fellow with the Constitution Unit at University College London. He has a strong interest in governance, innovation and education, and has previously worked with OECD, the World Bank Institute and other agencies on the themes of governance in a knowledge society and the governance of the long term. He is author of a number of books on themes including transformative innovation and the 21st century competencies.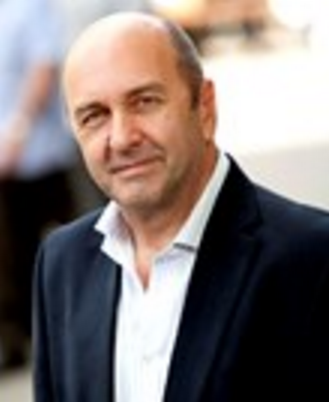 specialises in facilitating teams to work together to develop and deliver strategic innovation from inception to growth in turbulent environments. These include Three Horizons and other complexity approaches at scale and online. 
Based in the Wirral, England
Read more
He has worked with leading strategic innovation consultancies and was educated at top business schools in the UK. He has formed and led teams to explore and work with complex issues, with specific remit to help the team develop their skills and collaborative capabilities. Ian works as an independent consultant, as a senior advisor, mentor and manager at not for profit organisations in the UK. He has occupied CEO and VP roles in organisations focused on innovation and change.
He teaches on topics as diverse as strategic thinking, viability, organisational cybernetics, future thinking, perception, the use of mental models, innovation and storytelling.
Ian's passion for H3Uni arose from his work with Anthony Hodgson on idonic praxis learning and his concern for purposing education for a very different emerging future. For Ian the core dilemma we must all address is and working together in the present to build a future that is truly viable for all.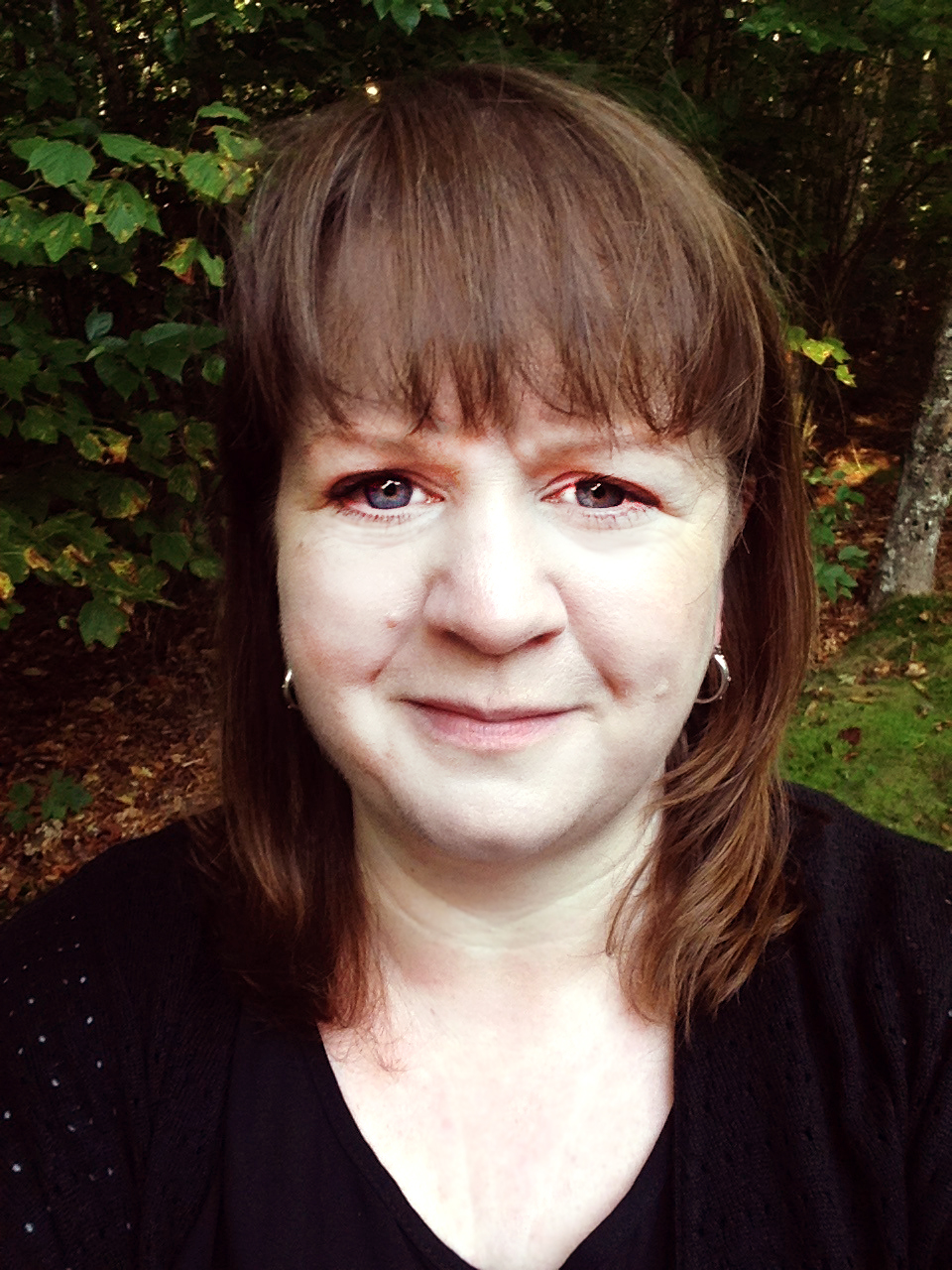 has a career encompassing over two decades as an innovative systems strategist with a consistent track record of driving transformational change for International Corporations, Co-ops, Social enterprises and community based NGOs.
Based in Nova Scotia, Canada
Read more
She managemes her client portfolios around strategic objectives that lead to the delivery of business and technology solutions for complex problems. Maureen develops strong cohesive teams and encourages sharing of diverse perspectives to best serve organizational and systemic change.
She commits to restoring a balance in society through volunteering for organizations that focus on strengthening our communities. She was co-chair of the Nova Scotia chapter of Canadian Women in Technology, and founding member serving as chair for Nova Scotia Women in Technology. Maureen is recognized as a women leader in technology offering mentorship for participants in the Canadian Women's Foundation Leadership Institute. This mentorship program is offered by the Coady International Institute which is a world-renowned centre of excellence in community-based development and leadership education.
Her passion for H3Uni comes from a desire to elevate social innovation, promote continuous learning and offer individuals the opportunity to maximize their potential.

is deeply involved in self-organising events that were emerging out of digital communities. These unique experiences deeply have grounded his current interest in systems of governance, culture and education.
Based in Utrecht, Netherlands
Read more
He worked in the corporate world on transformative internet development and outsourcing projects. His widening scope of interests prompted him to become an independent contractor. He experimented with filming interactive events to capture the high variety interactions amidst the chaos of self-organisation leading to a focus on enabling outreach and reflection for self-organising groups.
This led him to enter the world of futures research, action learning and scenario thinking forming his own company, Funnelvision, with the common theme of the development of anticipatory capacity to actively shape a society that merges the wonder of human ingenuity with the integrity, love and wisdom of mother nature. 
Contributors
Contributors are people inspired by the idea and the experiments of H3Uni to provide help as well as participation.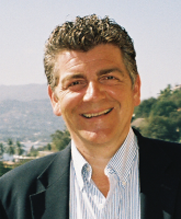 is Professor and Department Chair of the Transformative Studies Ph.D. and Transformative Leadership M.A. at the California Institute of Integral Studies. A former professional musician, he is the author of several books and numerous articles on creativity, complexity, and education. Alfonso is also a consultant focusing on creativity and leadership development. 
Based in San Francisco, California
Read more
In 2003-2004, he was Distinguished Professor in the School of Fine Arts at Miami University, in Oxford Ohio, and in 1985-1986 he taught at the Central South University in Hunan, China. He lives in San Francisco with his wife Kitty Margolis, the noted jazz singer, and has co-produced her award-winning recordings.
Alfonso is a passionate student of the French philosopher scientist, Edgar Morin, and sees any of the principles and aspirations of H3Uni to be congruent with Morin's advice to UNESCO on the future of education for a complex world.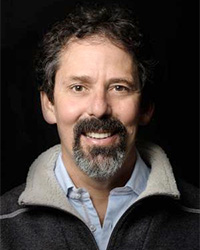 Read more
I partner with learning networks, which enable place-based learning and system-wide adaptation to innovate solutions that are both site-specific and applicable network-wide. Learning networks do more than just solve local problems – they promote fundamental change by encouraging practitioners to engage in reflection and learning by addressing essential questions like, "What is the system in which I live and practice, and how do I want to change it?"
Accomplishing this isn't easy, and I am particularly inspired by skilled network facilitators, or "netweavers". Netweavers balance network-wide coherence with community autonomy, encouraging communities to experiment with new approaches that suit their circumstances. Netweavers support an open flow of ideas between communities and work to develop collective capacity that can overcome powerful resistance to systems change. To support their amazing work, I manage a learning community of netweavers, the Netweaver's Network.
My research is qualitative and interpretive, and I apply the principles of participatory action research. I seek to develop close partnerships with the networks I study, engaging netweavers in the research process and providing them with insights from research that can help them achieve their goals. I am particularly interested in partnering with netweavers who are attempting to promote positive change across critical social and ecological thresholds. These include my five primary projects – the Fire Adapted Communities Learning Network, the Rockefeller Foundation's 100 Resilient Cities Initiative, the Locally-Managed Marine Areas Network, the Savory Institute's restorative agriculture network, and the National STEM Education Centers network.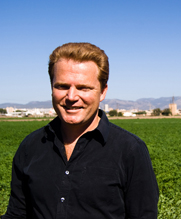 is an international consultant and educator specialized in biologically inspired whole systems design and transformative innovation. After writing articles on biomimicry and ecological design since 2005, he published his first book on Designing Regenerative Cultures in 2016. He is a H3Uni Research Fellow.
Based in Majorca
Read more
He is a biologist (University of Edinburgh & University of California), holds an MSc in Holistic Science (Schumacher College) and a PhD in Design (CSND, University of Dundee, 2006). Daniel has worked with local and national governments on foresight and futures (with Decision Integrity & International Futures Forum), facilitated seminars on sustainable development for UNITAR (with CIFAL Scotland), consulted companies like Camper, Ecover and Lush on sustainable innovation, and has co-authored and taught sustainability training courses for Gaia Education, LEAD International, and various universities and design schools. He is a member of the International Futures Forum, a fellow of the Royal Society of the Arts (FRSA), co-founder of Biomimicry Iberia, and brought Bioneers to Europe in 2010. Daniel currently works for Gaia Education and the SMART UIB project of the Universidad de las Islas Balears.
His interest in H3Uni springs from collaboration with Anthony Hodgson on world systems modelling and modelling of climate change as part of UK Government Foresight. And is on designing learning congruent with the emergence of a viable Horizon 3.

is a specialist in technology foresight with particular interest in new paradigms of sustainable infrastructure based on CHON (carbon, hydrogen, oxygen & nitrogen) that bare light on earth resources.
Based in Gloucestershire, England
Read more
He worked for many years as a lead researcher with Hewlett Packard Labs, becoming one of their very few Technology Fellows. While at the labs he worked with Anthony Hodgson on codifying the facilitation processes that enhanced their foresight and strategic thinking. These codifications served as a basis for the development of the H3Uni Resource Library. He is a member of the International Futures Forum and continued contributing new thinking to the evolution of transformative innovation as a process.

Is Senior Scholar, Department of City Planning in the University of Manitoba where he served as the Head of the City Planning program from 2003 to 2008.   He is currently researching the theme of evolving professionalism Beyond the Status Quo: Contemplating the Education of the Agents of the Next Enlightenment – Praxis, Ethos, Poiesis.
Based in Edinburch, Scotland and Manitoba, Canada
Read more
He has been involved in professional planning for 35 years, as both a practitioner and educator, Ian always aims to try to position himself at the leading-edge, wary of the status quo, and with an eye for the post-conventional. He promotes planning as placemaking (as wellbeing by design), and regional planning as common-place-making on a grand scale. Current action research is focused on 'evolving professionalism – beyond the status quo', with an interest in the implications of an integral perspective – prospecting an integral form of planning that would transcend and include the best of pre-modern, modern and post-modern planning. Building on the social technologies of presencing and meshworking, this includes workshops on praxis-making and ethos-making – meshing the personal, the professional and the spiritual.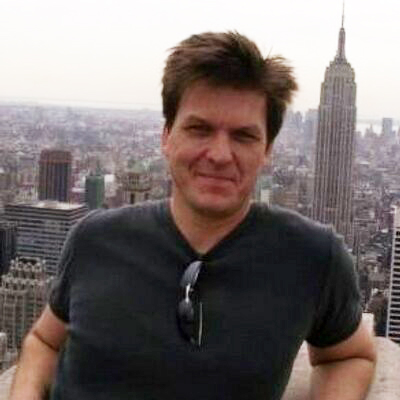 has a background in mathematics. His doctoral thesis at the University of Edinburgh's School of Cognitive Science successfully modelled large scale morphological effects of the human visual system. He now works as a consultant in the field of internet accessibility.
Based in Paris, France
Read more
He is an avid amateur musician, having been a member of Robert Fripp's Guitar Craft circle for many years and studies methods of inner transformation. His other interests include cybernetics, as originally conceived, samba and group improvisation. John works with the Lighthouse Café team to support conversations that matter, aligned with the needed global shift for planetary viability.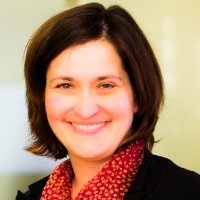 is a social change maker, who is happiest when she's in the middle of helping people navigate through chaos and complexity – bringing together diverse groups of people to design systems for social change and wellbeing. She is researching how play may serve as a protective factor against anxiety in building a shared global consciousness.
Based in Toronto, Canada
Read more
She builds upon over ten years of experience working in Information Communications Technology in training, marketing, and learning and development at Newbridge Networks (now Alcatel-Lucent), Silicon Graphics and LoyaltyOne (AirMiles Reward Program). She created her consultancy, Splash Concepts, to leverage her social marketing and change management experience to transform the charitable and corporate sectors, using Appreciative Inquiry, Community Based Social Marketing principles. In 2015 added World Game facilitation to her portfolio She is also undertaking a learning journey in Psychoanalysis and Group Relations to understand the many dimensions of human thinking and behaviour in a social justice context.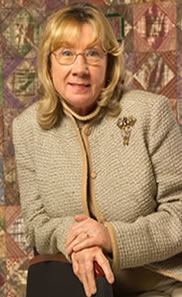 is Professor in the Psychology Department at National University, La Jolla, CA and President Emerita of Saybrook Graduate School, San Francisco. Working with American psychologist Dr. Carl R. Rogers, she helped develop the Person-Centered Approach to psychotherapy and large group process. 
Based in San Diego, California
Read more
Her writings have examine the relationship between the "big picture" changes underway and internal psychological adaptation. Combining her background as psychotherapist, organizational consultant and futurist, she is a frequent keynote speaker nationally and internationally on the evolution of new ways of being in a changing world.
As a specialist in higher education assessment and governance she has served on evaluation teams for US accreditation agencies. She is a founder member of the IFF and President of IFF USA with whom she has researched and distilled key insights into what she calls 'persons of tomorrow'. She supports the H3Uni initiative as an emerging contribution to helping the persons of tomorrow  become better equipped to create the future we need.

is a service designer, who uses her expertise in design thinking and human-centred approaches to build services and systems that work better for the people that use them. She recently completed an MSc in Adaptation to Climate Change to understand the challenges in detail and how design can help build a more sustainable future.
Based in Glasgow, Scotland
Read more
Her career highlights include working with London Midland Labs to rethink the experience of travelling by train with a bike, improving the experience for all passengers and promoting sustainable travel; low-carbon transport and energy solutions for an EU H2020 living lab, producing actionable insights and increased likelihood of uptake. Another field was co-designing the patient experience of a new NHS Emergency Care service embedding Experience Based Design within the NHS.
As part of her MSc she led a consultation for Dundee City Council to co-design and prioritise ideas for increasing food growing provision using a systems thinking approach. The recommendations, which have informed the council's Food Growing Strategy, focused on opportunities for system wide change rather than isolated interventions.
Her interest in H3Uni is focussed on developing tools and approaches to embed sustainability at every stage of the design process, and building a network of designers to share learnings and create sustainable change at scale. 

is a professor in the core faculty of the School of Management in Sabanci University, Istanbul where he is responsible for practice development and practice sharing. Over the last 21 years he has been engaged in designing and developing three Universities in Turkey from ground zero.
Based in Istanbul, Turkey
Read more
His doctorate is in Social Systems Sciences Department: Strategy and Organization Development from The Wharton School of University of Pennsylvania where he studied with Emery and Trist. The three university action research initiatives have been in three different ways. He and colleagues have actively served and implemented the co-generated design ideas in Sabanci University as a member of the University, prepared a turn-key design for Ozyegin University and continued in a monitoring role and we are working with the Abdullah Gul University supported with a research grant to generate a model that puts societal impact in front of research and education missions which can then be diffused to the other Universities in Turkey. His interest in H3Uni stems from his visioning for next generation universities. This entsild continuous search for new regeneration and design alternatives brought to mainstream universities and try to generate meaningful reflections about the process and content of action research within this context.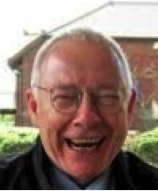 Robert Fripp is a guitarist, composer and record producer. He is celebrating his 50th year of the prog rock band King Crimson with 50 concerts around the world in one year.
Based in Worcestershire, England
Read more
As a guitarist leading the progressive rock band King Crimson, Robert has been the only member to have played in all of King Crimson's line-ups from the late 1960s to the early 2000s. He has also worked extensively as a studio musician, notably with singer David Bowie, and contributed sounds to the Windows operating systems. His complete discography lists more than seven hundred releases over four decades. His compositions often feature unusual time signatures, which have been influenced by classical and folk traditions. His innovations have included Frippertronics, soundscapes, and New Standard Tuning.
His interest in H3Uni has roots in the year that he and Anthony Hodgson were both students together at the International Academy of Continuous Education of J.G.Bennett. Robert runs an international Guitar school based on Bennett's psychology of human development which is also the basis of the five levels of learning in H3Uni.
Affiliates
Affiliates are educational and transformational enterprises that share a similar ethos about the transformation of learning and our responsibility to the future. This includes mutual exchange from interpersonal support, shared research and occasional joint projects.