Three Horizons Map from Transformations 2017
From August 30th to September 1st, 2017, 350 thought leaders from around the world met in Dundee, Scotland to collectively explore what is needed to live within the reality of One Planet's resources.
The interactive map below is the collective output reflecting the synthesis of each participant's input as they contributed their ideas in 10 smaller parallel sessions.
Click on a box in the diagram to see which ideas formed the basis for that category.
See below for more on the process.
Collective Map
Less than 24 hours after the groups created 10 maps synthesizing their small group conversations, the synthesis of the conference's findings were shared back to the whole group as a provocation.
Click on the interactive map to explore the thoughts behind these sections.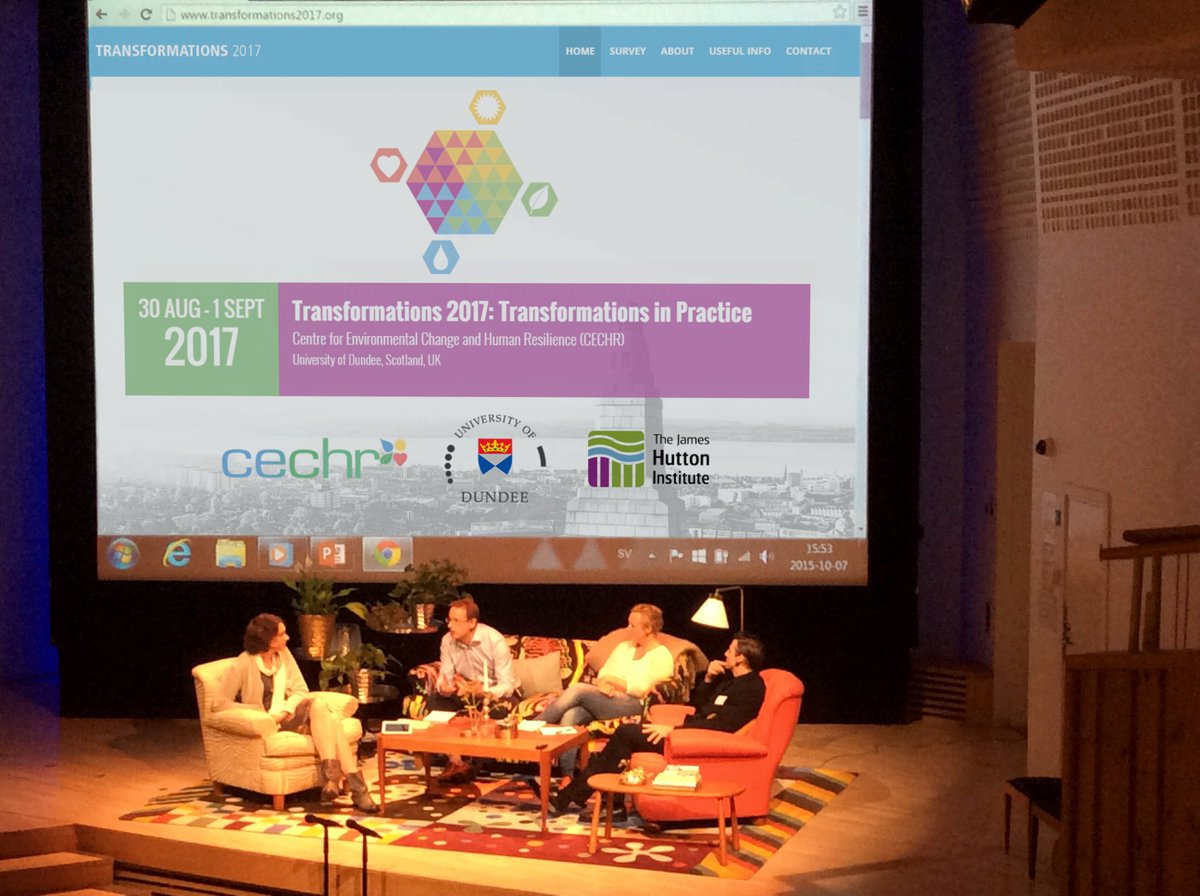 VIDEO of behind the scenes
This video could have a very short montage from the various prep meetings, but mostly
Tony explaining to the room the general process (it could turn into a voice over as the next images are shown)
giving a feel for the process in the 10 rooms
the smaller tables within those ten rooms
that synthesis already happened in the rooms (putting onto ovals)
the story telling back to the groups (montage, starting with someone in H1, another H2, another H3…)
a sped up version of the time lapse in the clustering room
a clip of Bill speaking
Ending with a clip from Tony and Ian presenting… "I'm Dr. When – 2013… I'll tell a little about it…" Then show part of Tony's story (depends on how long)
Maybe show some of a person asking about a point on the map and Ian drilling into it.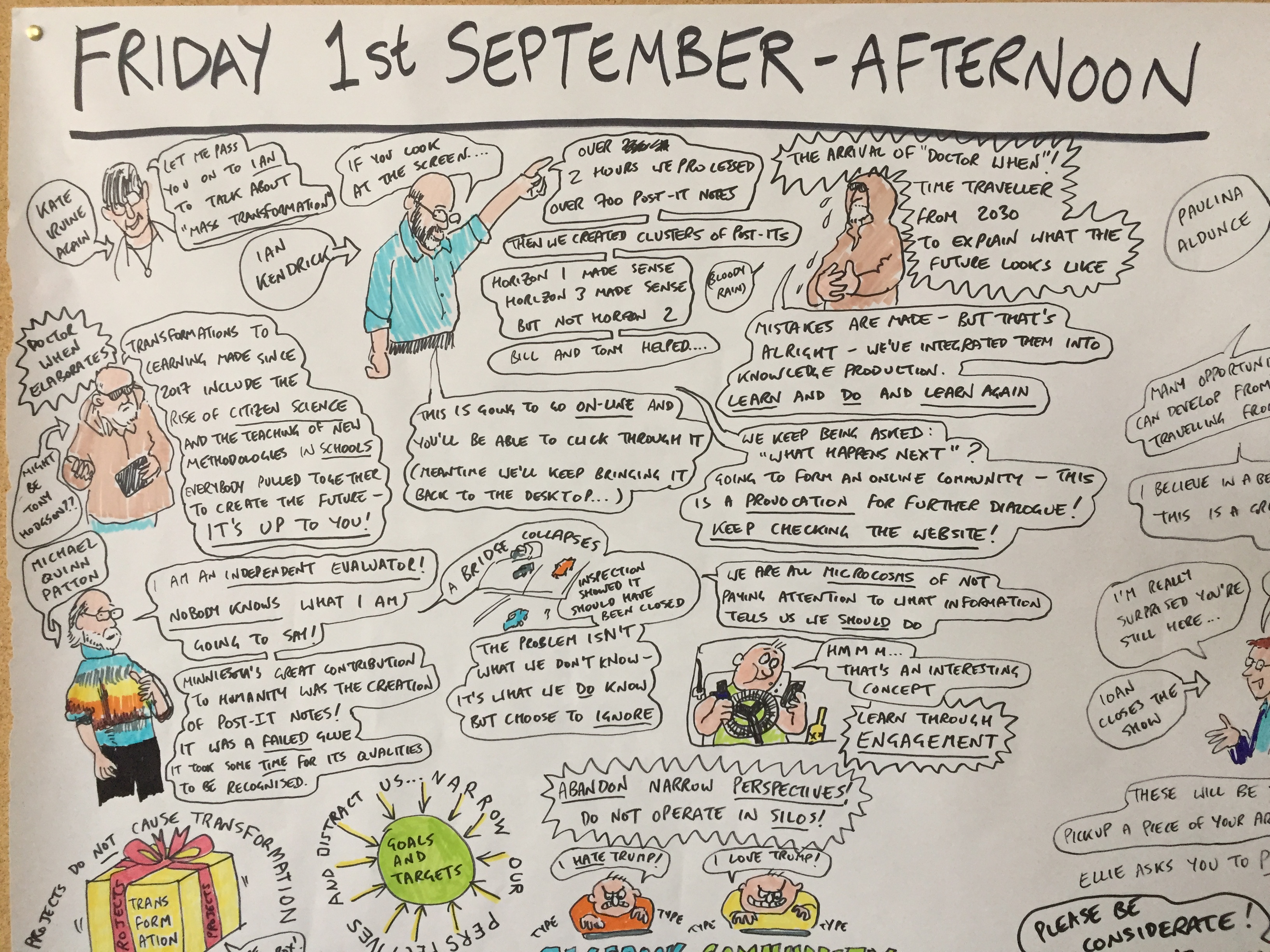 Full video from Bill
Since video was not from the start, perhaps start with a black screen, and a series of fading in / out statements like
H1 made sense, H3 made sense…but what was happening in H2?
Bill Sharpe, one of the originators of Three Horizons, shared his thoughts with the synthesis team
(then have the sound come in of Bill talking, and start fading into the video… need to make decisions on what to keep out of the conversation and what to not include)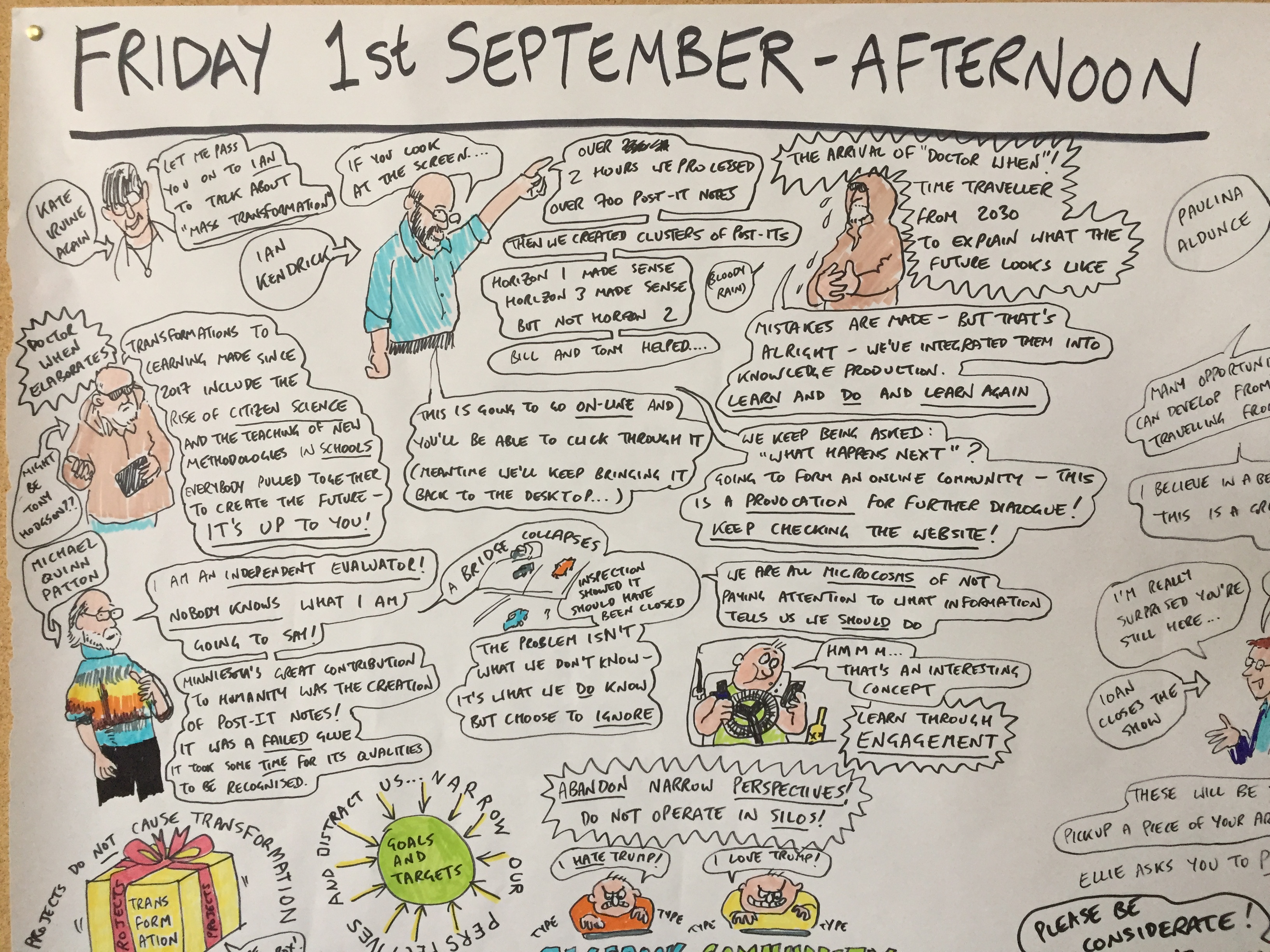 VIDEO(s?) & Image – Tony talking about the overarching story
Video 1 – Tony's full 'overarching' story
Video 2 – Tony explaining the causal loop diagram
Image – The causal loop diagram