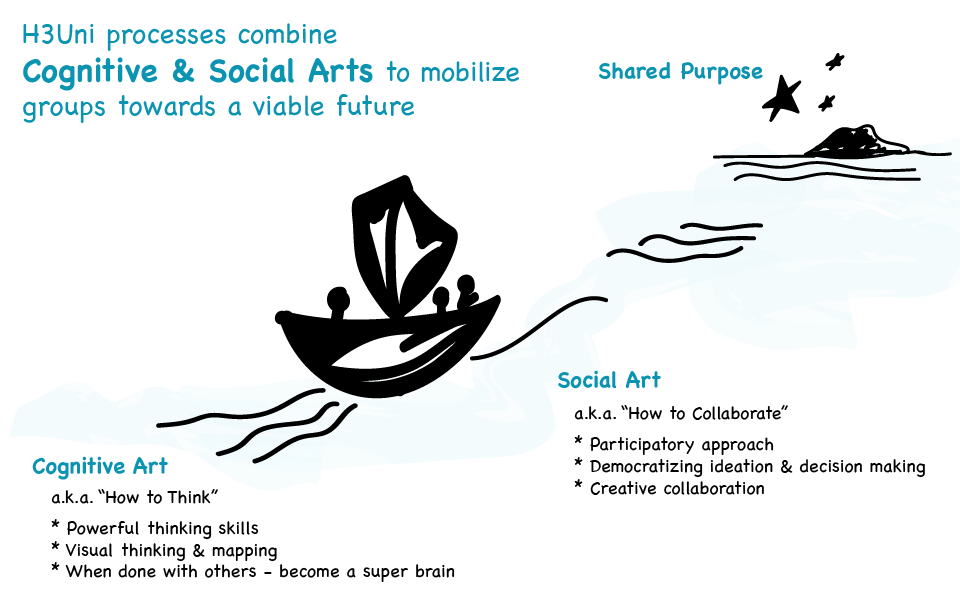 Tools & Practices
The tools and practices outlined here are starting points for discovery in H3Uni. Under each description are examples of contexts in which the tool is designed for and also situations the tool is not ideal for.
Click on each practice to learn more about it. A resource library with facilitation guides and tutorials on the background thinking will be posted here in the Spring of 2016.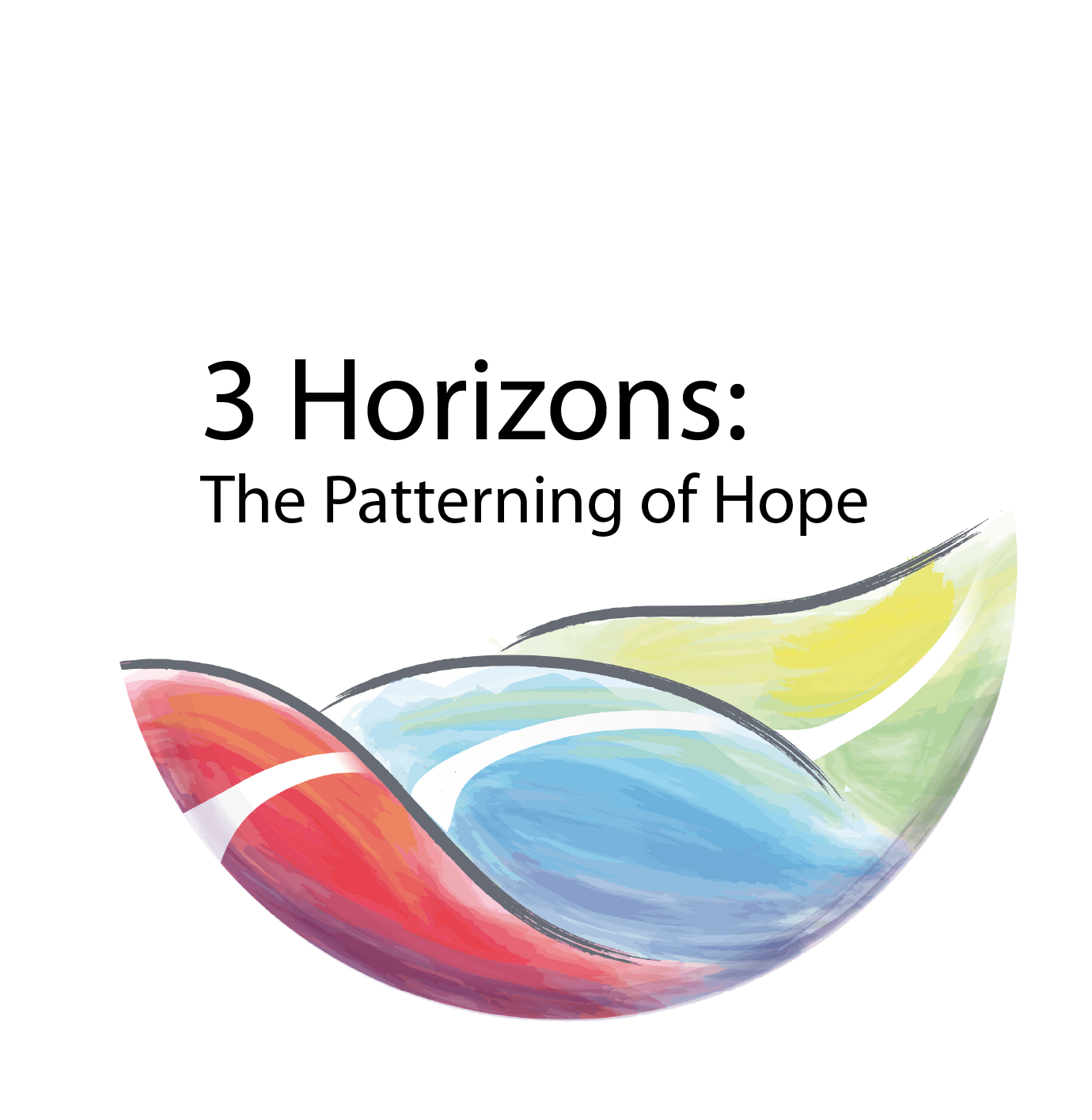 Three Horizons is a simple and intuitive tool for thinking about the future. It helps groups explore systemic patterns to identify which of the dominant patterns are no longer fit for purpose, how the emerging trends can shape the future, and what visionary action is needed to collectively move us towards a viable future. Read More…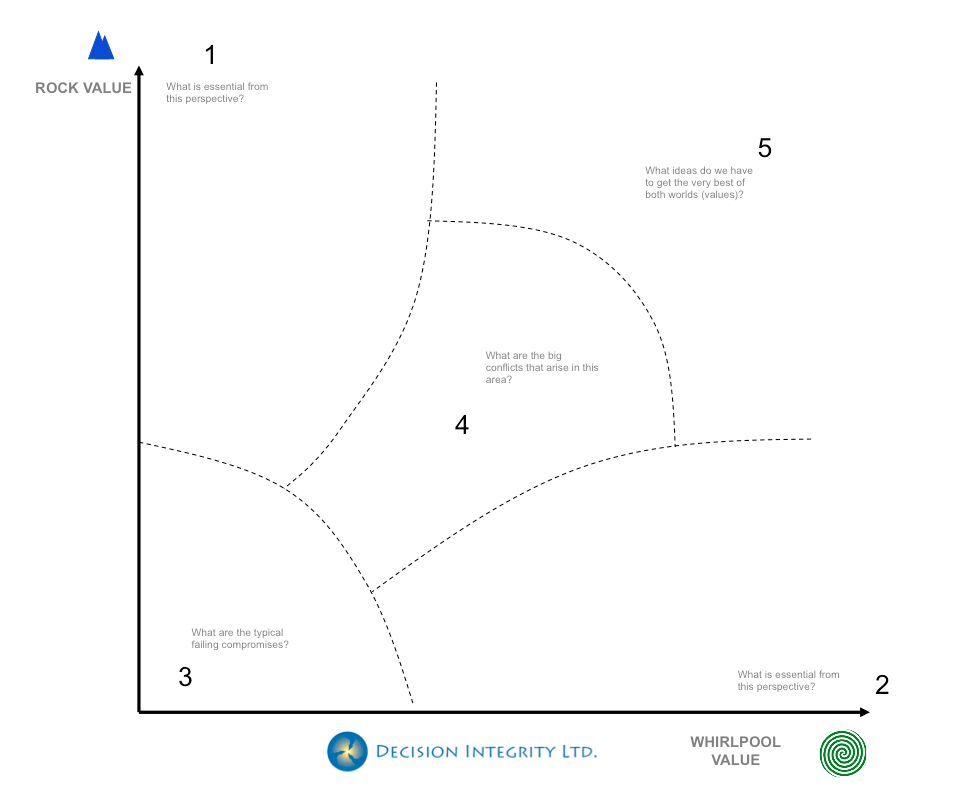 How do you know when you have a Dilemma? When you are facing two options that are seemingly contradictory, yet both are equally necessary for success. This process is invaluable in helping individuals and groups understand the value of both positions, and navigate a path where both values work together. Read More…
When to use the Three Horizons?
When groups feel stuck because status quo is no longer working.
Groups need to gain a better understanding of global and local trends, and how these impact their mission.
Groups are seeking to change their products & services to be a better fit with the changing world.
For Action Planning & Shared Visioning
When to Not to use it?
When groups want an internal culture shift without changing their outer alignment or how they produce value in the world.
When to use Dilemma Resolution?
When individuals/groups feel stuck between two equally necessary values and do not know how to move forward.
When individuals/groups are facing a conflict between Horizons 1 (business as usual) & 3 (vision of the future) of the Three Horizons approach.
When there is someone who can be a neutral party for the sake of the exercise to help the individual/group choose how to move forward.
When to Not to use it?
When there is a sustained breakdown in communication and parties do not want to be in the same room to find a resolution.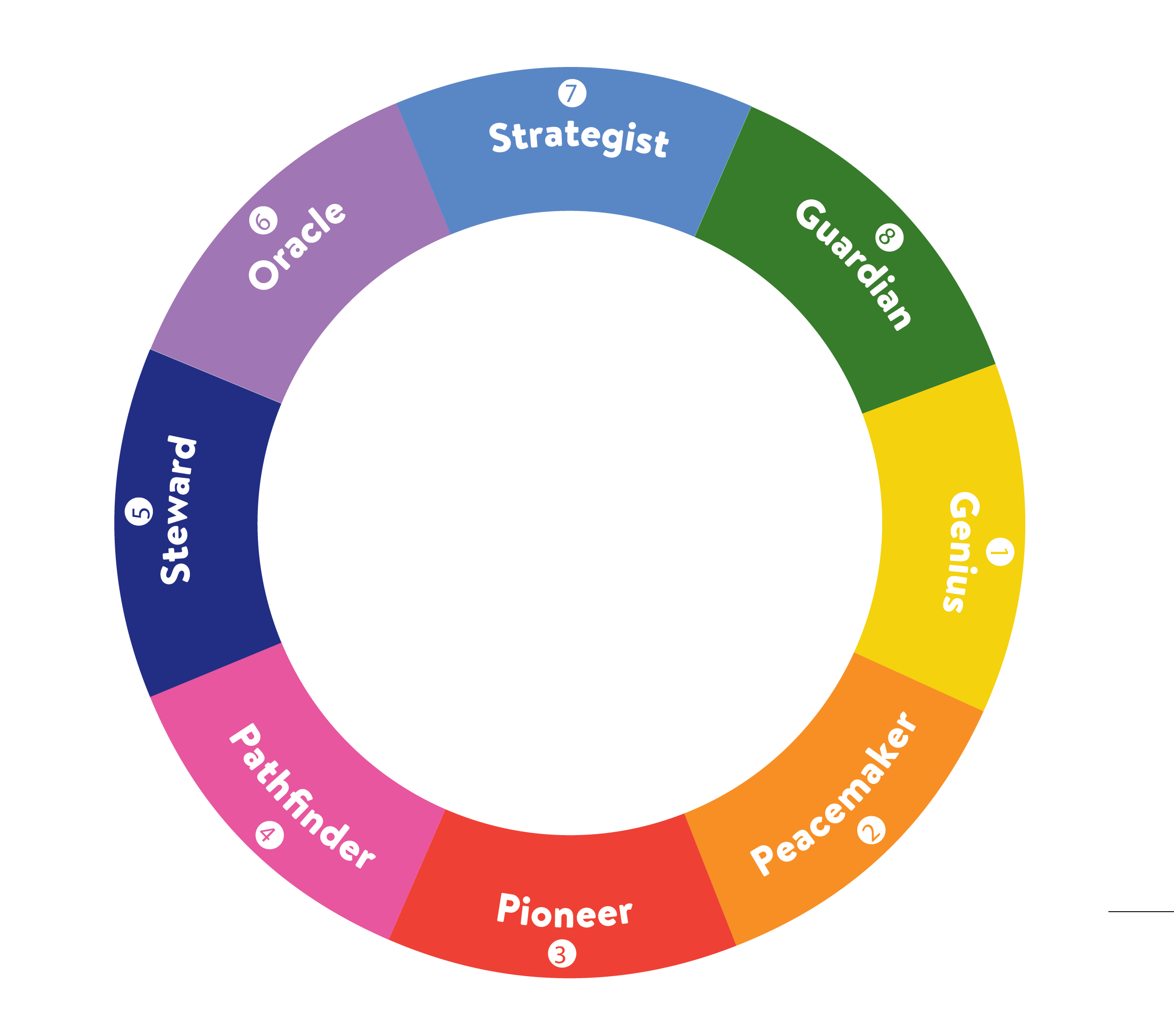 The Wheel of Wisdom holds eight archetypal Roles of Leadership that awaken, energise and support collective and personal learning-in-action. With their reflective insights, people can find intelligence, humanity and power in their differences, form coherent choices, and make decisions together in resonance with their deepest values and heartfelt purpose. Read more…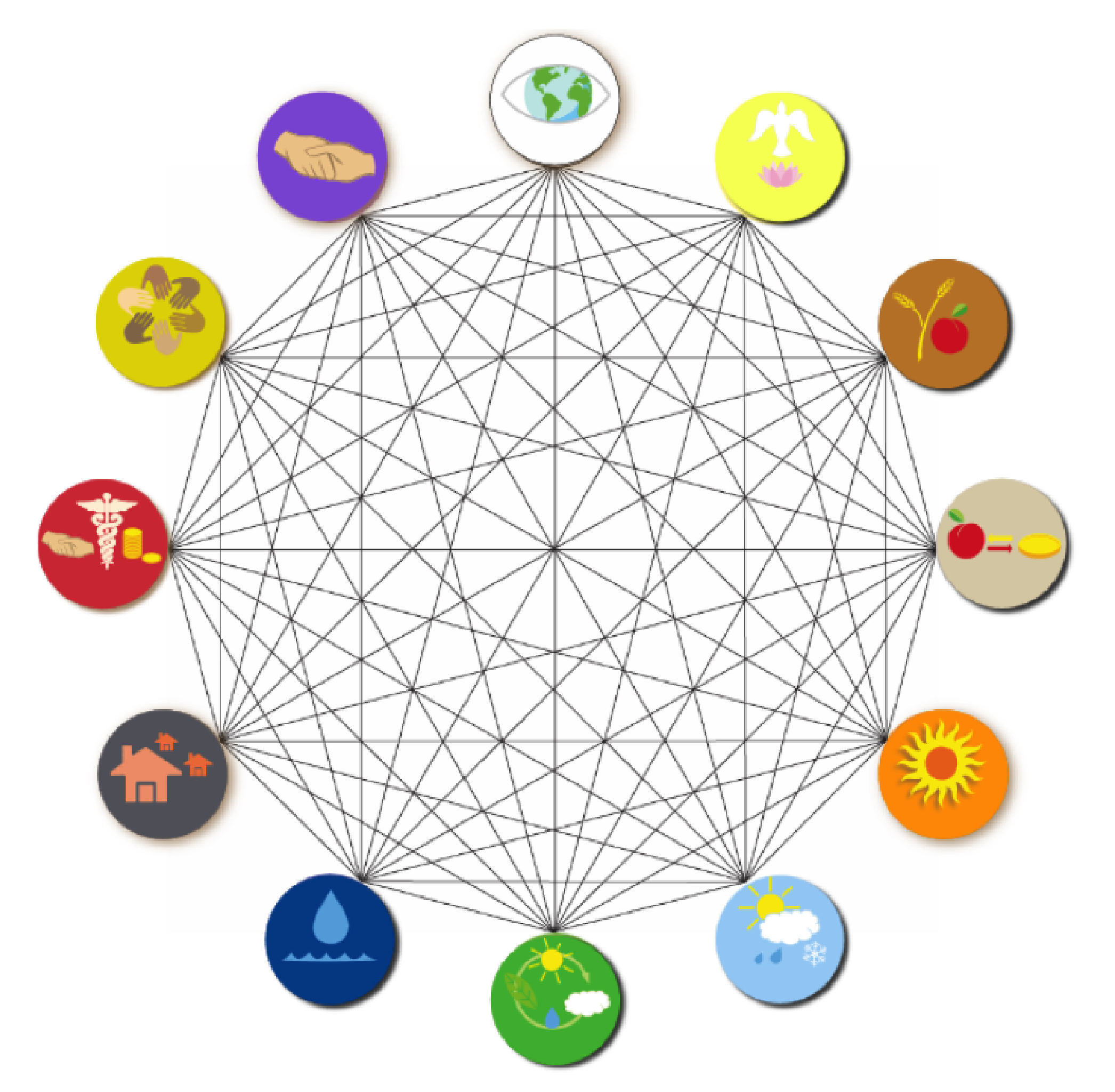 This scenario role playing game offers an easy, interactive way for groups to look at complex challenges that includes both the depth and the breadth necessary to understand interactions across a system. Read More…
When to Use the Wheel of Wisdom?
When fresh perspective is required
When groups feel 'stuck' in their way of thinking and/or approaching their planning
When individuals/groups want to gain an understanding of their current reality, and how to move forward
When there is a lack of diverse views held within the group, this helps voices that might not be heard
When all voices need to be heard that normally would not otherwise speak up
When to Not to use it?
This is not the ideal tool for high tension settings where people have stopped listening to each other. In those situations, apply Dilemma Resolution instead.
When to use the IFF World Game?
When deeper, interconnected understanding of the situation is required.
When people want to improve their ability to see the big picture and coordinate actions and/or resources.
When there is a desire to work across traditional boundaries to stimulate conversation and new thought.
When the group that plays the game is working together towards a common objective.
When there is an ongoing project that requires building an interactive knowledge base, apply the World Systems Model (underlying basis for World Game).
When to Not to use it?
The World Game is not ideal for groups who are not working together towards a common objective, since this might mean that the results err further on the theoretical than the practical. However, there is still value for informal World Games on the individual participant level as they will walk away with new understanding on how to work across established silos.
Background
H3Uni's learning modules bring forward approaches that support new ways of working together to create a new pattern of living that takes into account complexity, interconnectedness and emergence. The curriculum, learning methods and underpinning psychology of H3Uni arose from the creative work of the H3Uni founders and their extensive action research in co-creative learning. This page outlines some of the tools, processes and methodologies that will form the first learning modules of H3Uni.
Future Steps: Incorporating Other Practices
The vision is for H3Uni to start by creating a base curriculum using the tools and processes outlined on this page, and to grow and expand to incorporate other tools from the H3Uni network. Eventually, the aim is to have a co-creative learning space where the distinction between 'teacher' and 'learner' is blurred, and everyone who participates in H3Uni has the opportunity to contribute to the creation of the curriculum. This will also support the ongoing learning so that H3Uni keeps its fitness for purpose as it engages with the real-time incorporation of emerging needs and applications.
Sign up for our newsletter to receive occasional updates & course information.
Visit our resource library for introductions to powerful thinking techniques, tutorials on H3Uni methods, and facilitation guides to supplement courses.
Join a conversation that matters held in small groups.