Core Development Team
For over forty years, the founding team has worked individually and in combinations in challenging and complex environments where both rapid results and long lasting improvements are demanded. H3Uni tackles both in equal measure.
Increasingly, next generations deeply concerned with the future are linking up and contributing. The experience of the team is applied not just to the curriculum and delivery of H3Uni but to the design, leadership and evolution of the new type of organisation itself.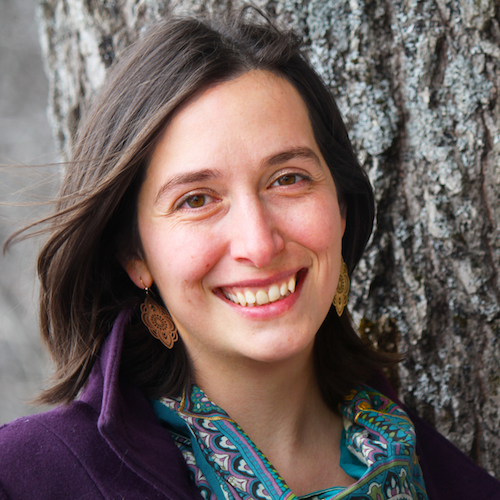 Facilitator, Coordinator & Curriculum Designer
Adrienne has combined studying the psychology of cross-culturalism, group dynamics, attitude and behaviour change with a Master's in Strategic Leadership towards Sustainability (MSLS) in Sweden. While in MSLS, she co-authored a thesis on how to create engaging neighbourhood hubs that become places to energize and revitalize communities. She has worked, volunteered and traveled in over twenty countries seeking what makes a system exist in balance. Her diverse experience includes: communications for Authentic Leadership in Action; facilitating OASIS Games to transform communities in Brazil; sustainable strategic planning for The Magical Trees Foundation; and organizing and copywriting for the development of the online platform and social media game Play The Call, giving missions to children and youth to create the changes in the world they wish to see.
Adrienne's passion for H3Uni follows from the above experiences, where she champions both the participation in and the hosting of creative processes. Her main focus is the creative directing of the curriculum development team, ensuring the results are: practical and applicable, create autonomous learning, and support collaborative co-creation. Drawing from a wide range of experiences, she is enthusiastic to create experiences that support people to reconnect to themselves, each other and the land on which they live.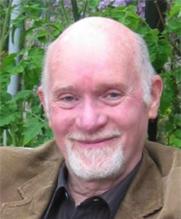 Process Contributor, Curriculum Designer & Trustee:
Three Horizons, Dilemma Resolution, IFF World Game
Wiki Content Lead
Anthony has over thirty years of experience of providing consulting services in foresight and strategy to major corporations and in public health in the UK. He is skilled in a variety of techniques and is the co-originator of the innovative three horizons technique and its underlying philosophy with Bill Sharpe and Graham Leicester. He has also led the development of an innovative World Game to increase awareness of our social-ecological planetary system.
He is an experienced practitioner of systems thinking and scenario futures methods and is currently researching with the Centre for System Studies at the University of Hull. He is a founder member of the International Futures Forum which is a pioneering think tank working especially in transformative innovation.
Anthony is currently doing original work on integrating foresight methods with systems thinking and modelling. He is the inventor of idonic praxis learning and visual facilitation methods which are a key to development of capacities to navigate the unknown, the complex and the uncertain.
He has a lifelong passion for education in the form of praxis, helped form an innovative school and sees H3Uni as fulfilling a contribution to a major unmet need of the next three generations.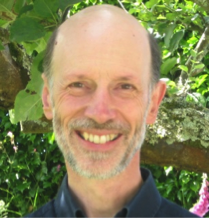 Process Contributor & Curriculum Designer:
Three Horizons
Wiki Content Lead
Bill specialises in futures work where science and technology plays a role, and undertakes bespoke projects in business strategy and public policy.  He specialises in taking on problems that need fresh approaches and new concepts rather than application of routine methods. He had many years as a Research Lab Director at Hewlett Packard Labs, then set up his own innovation consultancy, and has pioneered new technology relevant to group collaboration in a digital world.
He sees science and technology evolution driving change in almost every aspect of our lives and demanding that we find ways to harness it to enhance society and realise one planet living. As Visiting Professor at the Digital Cultures Research Centre in the University of West England he researches new ways to understand human and social value and how it arises in our interaction with technology.
Bill's enthusiasm for H3Uni springs from his experience of using idonic praxis learning to support technology foresight projects and the cultivation of creative collaborative teams able to innovate into new territory.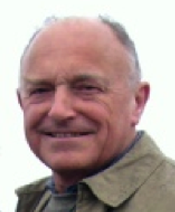 Process Contributor, Lighthouse Cafe & Trustee
Wheel of Wisdom
David is an experienced consultant, coach, leader and strategist with a fascination for work with collective intelligence. He has trained in native wisdom teachings in North America, is an accredited church mediator, convenes a regular dialogue group, and for many years ran a small farm. His coaching practice has grown from earlier experience in international corporate consulting, directing and managing voluntary programmes, trade finance and credit management. He is a founder member of the Coaching Forum at Said Business School, Oxford, and a member the Scottish Institute for Business Leaders. He is exploring and devloping forms of indigenous wisdom linked to idonic visual methods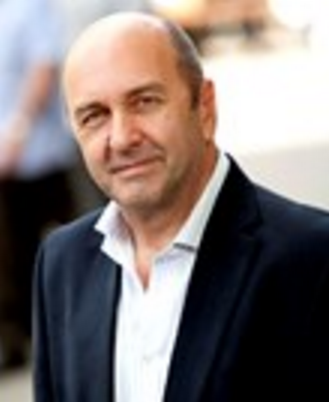 Process Contributor & Director:
Be The Future: The Five Dexterities
Three Horizons
Dilemma Resolution
Visual Thinking
Viable Organizations
Process Contributor & Director
Ian is a co-founder of H3Uni and specialises in facilitating teams to work together to develop and deliver strategic innovation from inception to growth in turbulent environments. These include Three Horizons and other complexity approaches at scale and online. He has worked with and in leading strategic innovation consultancies and was educated at top business schools in the UK. He has formed and led teams to explore and work with complex issues, with specific remit to help the team develop their skills and collaborative capabilities. Ian has worked, and still works, as an independent consultant, as senior advisor, mentor and manager at not for profit organisations in the UK. He has occupied CEO and VP roles in organisations focused on innovation and change. He teaches on topics as diverse as strategic thinking, viability, organisational cybernetics, future thinking, perception, the use of mental models, innovation and storytelling. He is the originator of the Be The Future framework.
Ian's passion for H3Uni arose from his work with Anthony Hodgson on idonic praxis learning and his concern for purposing education for a very different emerging future. For Ian the core dilemma we must all address is and working together in the present to build a future that is truly viable for all.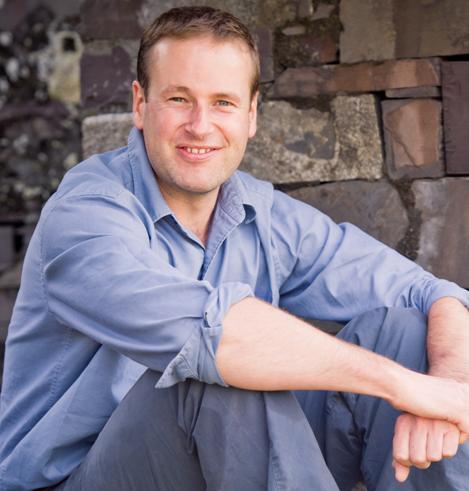 H3Uni Trustee
Chair of Social Dimensions of Environmental Change, Dundee University
Ioan is an interdisciplinary researcher, using a variety of science and social science methods, collaborating with economists, ecologists, educationalists, quantitative modellers, social scientists, local communities and government and non-government organisations. His current research interests are in:
Interactions between people and ecosystems and their services, including valuing environment and environmental conservation
Vulnerability, resilience, adaptation and transformation;
Understanding processes of Knowledge exchange and expertise for sustainability;
Interdisciplinary, participatory and evidence-based methods for understanding and achieving sustainability in complex social-ecological systems;
Sustainable learning (How we understand and facilitate learning for change, adaptation and sustainability).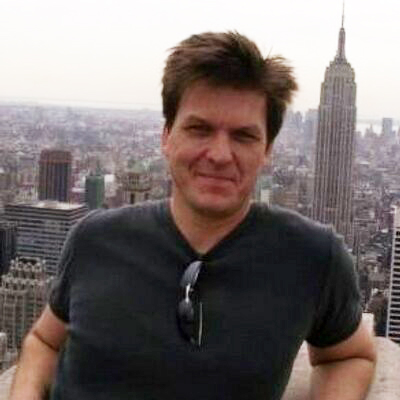 John has a background in mathematics and is an avid amateur musician. His thesis at the University of Edinburgh's School of Cognitive Science successfully modelled large scale morphological effects of the human visual system. He now works as a consultant in the field of internet accessibility. Other interests include Cybernetics, as originally conceived, samba and group improvisation. John works with the Lighthouse Café team to support conversations that matter, aligned with the needed global shift for planetary viability.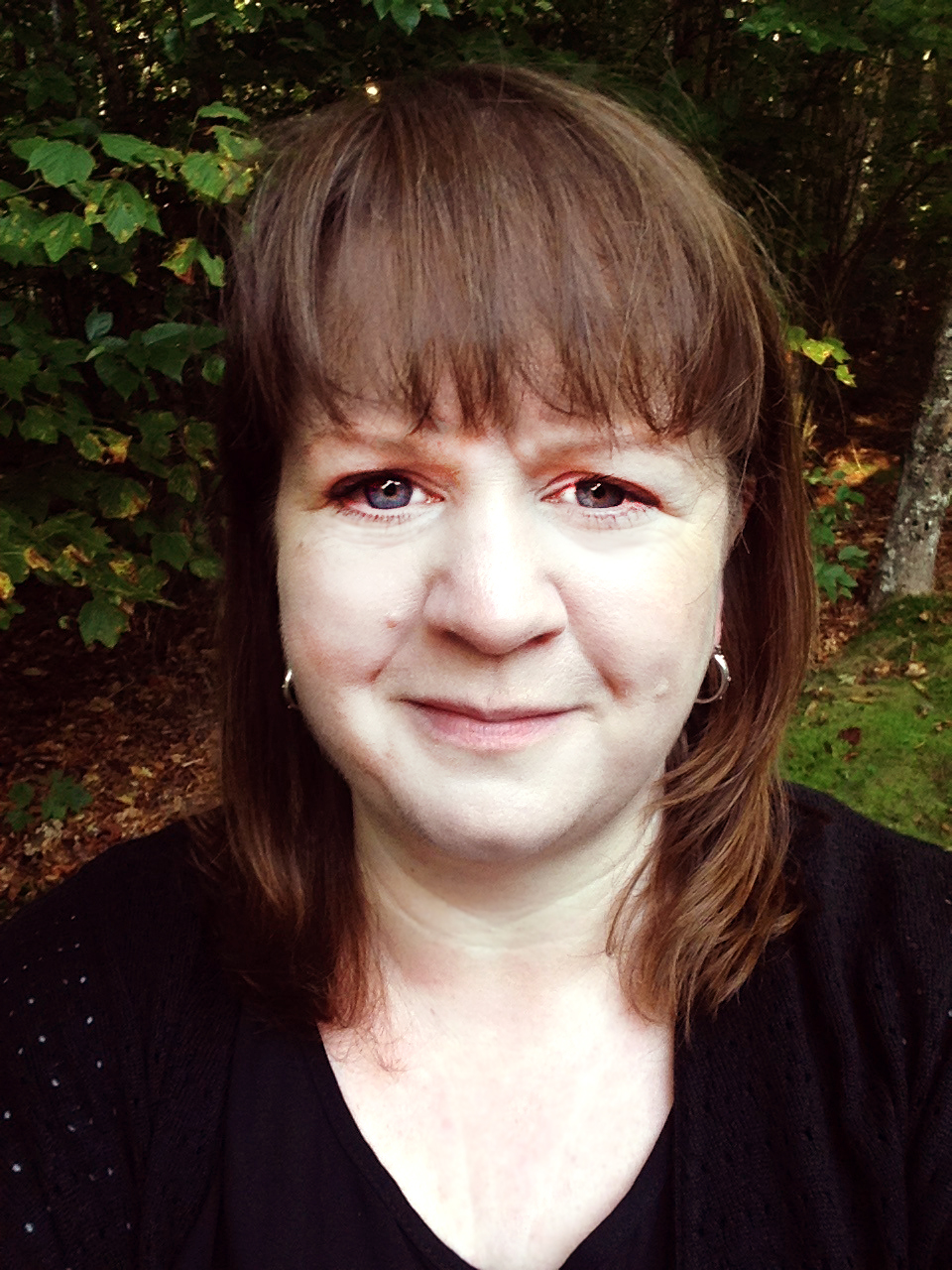 Project Management, Business Development
Maureen Cooke has a career encompassing over 2 decades as an innovative systems strategist with a consistent track record of driving transformational change for International Corporations, Co-ops, Social enterprises and community based NGOs. Her management of client portfolios and execution of strategic objectives lead to the delivery of business and technology solutions for complex problems. Maureen develops strong cohesive teams and encourages sharing of diverse perspectives to best serve organizational and systemic change.
She commits to restoring a balance in society through volunteering for organizations that focus on strengthening our communities. She was co-chair of the Nova Scotia chapter of Canadian Women in Technology, and founding member serving as chair for Nova Scotia Women in Technology. Maureen is recognized as a women leader in technology offering mentorship for participants in the Canadian Women's Foundation Leadership Institute. This mentorship program is offered by the Coady International Institute which is a world-renowned centre of excellence in community-based development and leadership education.
Her passion for H3Uni comes from a desire to elevate social innovation, promote continuous learning and offer individuals the opportunity to maximize their potential.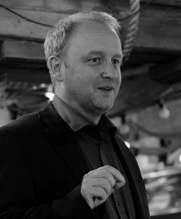 H3Uni Trustee
Loughborough University
Manchester University
Peter is Director, Centre for Information Management, Loughborough University, and professor of Information Systems and Strategy at Manchester Business School. Previously of Warwick Business School & the School of Computer Science in Manchester. Peter is also a Visiting Professor at Instituto de Empresa in Madrid and Letterkenny Institute of Technology in County Donegal. He is a Senior Fellow at Deusto Business School in Bilbao. Peter's PhD is in Computer Science. He has experience to board level in media and rail industries, and works extensively with government, including Office an Taoiseach, Department of Communities and Local Government, the NHS, Leeds City Council, Tameside Council and Salford City Council.
H3Uni is a worldwide collaborative of people working together with the shared goal of co-creating a transformative educational practice for viable one planet living.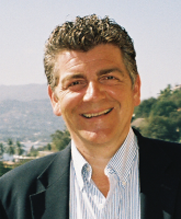 Prof. and Department Chair of the Transformative Studies Ph.D. and Transformative Leadership M.A. at the California Institute of Integral Studies
Dr. Alfonso Montuori, is Professor and Department Chair of the Transformative Studies Ph.D. and Transformative Leadership M.A. at the California Institute of Integral Studies. In 2003-2004, he was Distinguished Professor in the School of Fine Arts at Miami University, in Oxford Ohio, and in 1985-1986 he taught at the Central South University in Hunan, China. A former professional musician, he is the author of several books and numerous articles on creativity, complexity, and education. Alfonso is also a consultant focusing on creativity and leadership development. He lives in San Francisco with his wife Kitty Margolis, the noted jazz singer, and has co-produced her award-winning recordings.
Alfonso is a passionate student of the French philosopher scientist, Edgar Morin, and sees any of the principles and aspirations of H3Uni to be congruent with Morin's advice to UNESCO on the future of education for a complex world.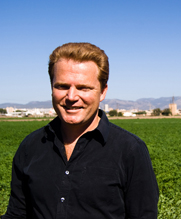 Sustainability Researcher & Consultant, Majorca
Daniel is an international consultant and educator specialized in biologically inspired whole systems design and transformative innovation. He is a biologist (University of Edinburgh & University of California), holds an MSc in Holistic Science (Schumacher College) and a PhD in Design (CSND, University of Dundee, 2006). Daniel has worked with local and national governments on foresight and futures (with Decision Integrity & International Futures Forum), facilitated seminars on sustainable development for UNITAR (with CIFAL Scotland), consulted companies like Camper, Ecover and Lush on sustainable innovation, and has co-authored and taught sustainability training courses for Gaia Education, LEAD International, and various universities and design schools. He is a member of the International Futures Forum, a fellow of the Royal Society of the Arts (FRSA), co-founder of Biomimicry Iberia, and brought Bioneers to Europe in 2010. Daniel currently works for Gaia Education and the SMART UIB project of the Universidad de las Islas Balears. After writing articles on biomimicry and ecological design since 2005, he published his first book on Designing Regenerative Cultures in 2016.
His interest in H3Uni springs from collaboration with Anthony Hodgson on world systems modelling and modelling of climate change as part of UK Government Foresight. And is on designing learning congruent with the emergence of a viable Horizon 3.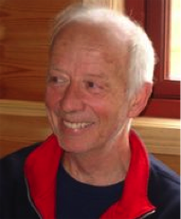 World Game & Syntegration Design
Dr. David Beatty  (MSU,1970, Dialogue as a Form of Conflict Resolution) has been a designer of interactive group processes, learner-led graduate education,  Organisation Development entrepreneur, award-winning facilitator, and Launch Team member of Team Syntegrity International (1990-2000)
Following his assignment as Director of Research for Individual and Organisational learning in the Knowledge Management / Hydroinformatics at the Unesco Centre for Water Education & Delft Cluster (2000-2005), he continues to be active in processes of citizen-centred agreement & decision-making. Since COP 15 in Copenhagen, and  recently at COP 21 in Paris, his focus has turned to challenges of inter-generational co-learning to transform education for 'one-planet living'. He currently co-ordinates the World Sytnegrity Project;: http://www.worldservice.org/syn.html
David's current focus in H3Uni is designing an action learning and reflective practise learning system with David Adams in the Practicum-in-Action function of H3Uni.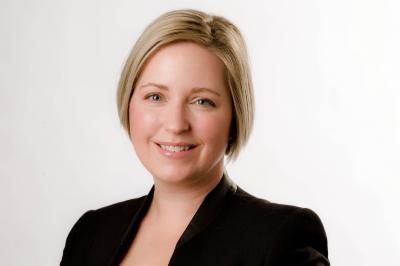 Marram Consulting
Director, Nova Scotia Health Authority Board
Nova Scotia, Canada
Jaime Smith is a mother, wife, social entrepreneur and active volunteer. Jaime has over a decade of experience in urban and rural, environmental and community health planning having worked for provincial departments, municipal governments and health authorities, and as owner and principal of Marram Consulting, a planning and facilitation firm in Nova Scotia, Canada.
She has led the review of provincial policy documents on coastal land use issues, and developed best practice guidelines for land use and environmental planning strategies. Jaime has also provided leadership on and implemented numerous community engagement strategies for community development, community health and land use planning projects. She draws from her Bachelor of Arts degree from Mount Allison University and her Bachelor of Design, Honours Environmental Planning from the Nova Scotia College of Art and Design. Jaime believes in bringing communities together to create collective solutions for positive impact.
Jaime is also an active volunteer and most recently was appointed as a Director of the Nova Scotia Health Authority Board. Jaime volunteers in her local community as the President of the New Glasgow Music Festival, and recently co-founded a community-based, participatory leadership initiative, Pictou County 2020. Through Pictou County 2020, Jaime and her colleagues, including Adrienne McCurdy, have utilized the Three Horizons framework to map and conceptualize the shifting dynamics of the local community.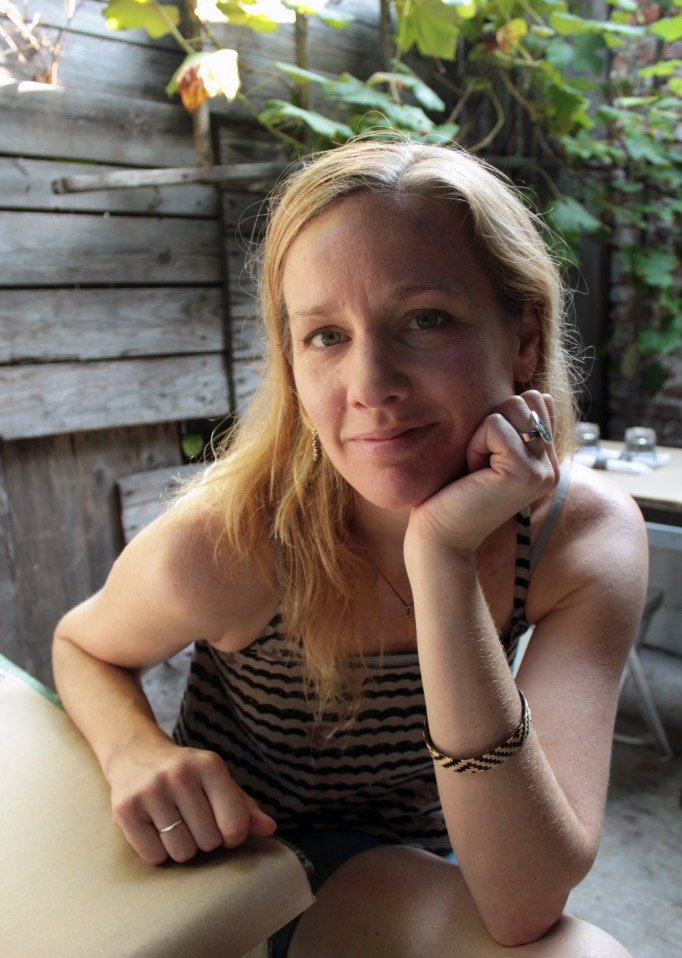 Enlivened Learning
Costa Rica
Kelly has a doctorate in international development with a successful academic career but she became increasingly disillusioned by the way that educational institutions operate and the lack of opportunities they provide for relevant learning.  In being disillusioned with establishment of higher education she is more than ever seeking genuine educational forms which foster creativity, critical engagement, community and action. She sees herself as someone who values learning outside of the confines of institutional constraint – learning that embraces and inspires deep connection to self and to place.
With her partner Udi she cut loose and made a 10 month global pilgrimage visiting higher education initiatives emerging from indigenous, First Nations and Aboriginal communities and from social movements that are proposing and enacting learning and leadership practices that reconnect to community, the land or place, with history and with the whole person. A documentary is being made on this journey, read their blogs & story at www.enlivenedlearning.com.
Her research and experience also led her to meet with H3Uni founders. Although H3Uni is still 'in the womb' she, as a new mother, sees this initiative as a contribution to the emerging Third Horizon ecology of transforming education.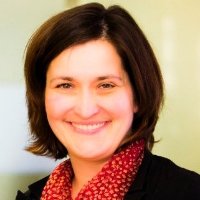 Social Marketer, Splash Concepts
Toronto, Canada
Kerri is a social change maker from Toronto, who is happiest when she's in the middle of helping people navigate through chaos and complexity – bringing together diverse groups of people to design systems for social change and wellbeing.
She builds upon over ten years of experience working in Information Communications Technology in training, marketing, and learning and development at Newbridge Networks (now Alcatel-Lucent), Silicon Graphics and LoyaltyOne (AirMiles Reward Program). Splash Concepts was created to leverage Kerri's social marketing and change management experience to transform the charitable and corporate sectors, using Appreciative Inquiry, Community Based Social Marketing principles and in 2015 added World Game facilitation to the portfolio.
Kerri' interest in H3Uni and the World Game was formed in the summer of 2014 when she met Tony Hodgson and Adrienne McCurdy at a World Game workshop in Toronto. She was hooked from her first Wisdom Council and is pursuing a practicum with H3Uni in the World Systems Model for Resilient Communities. She is also in the throes of a learning journey in Psychoanalysis and Group Relations to understand the many dimensions of human thinking and behavior in a social justice context and explore how play may serve as a protective factor against anxiety in building a shared global consciousness.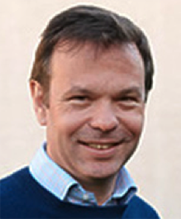 International Futures Forum
Scotland
Graham is Director of the International Futures Forum. IFF is a non-profit organisation that responds to critical issues facing business, government and communities. Graham previously ran Scotland's leading think tank, the Scottish Council Foundation, founded in 1997. From 1984-1885 he served as a diplomat in HM Diplomatic Service, specialising in China (he speaks Mandarin Chinese} and EU (including Private Secretary to the Minister for Europe). He has a strong interest in governance, innovation and education, is a senior adviser to the British Council on those issues, has previously worked with OECD, the World Bank Institute and other agencies on the themes of governance in a knowledge society and the governance of the long term.
His work arising from the IFF collaboration on the three horizons applied to foresight has encouraged him to concentrate on the structures of thinking and support required for transformational innovation and the capacities of what he and his IFF colleague, Professor Maureen O'Hara, call 'persons of tomorrow' required to deliver and sustain it. He sees H3Uni as a project of transformative innovation in higher education that IFF can help facilitate in a collaborative way.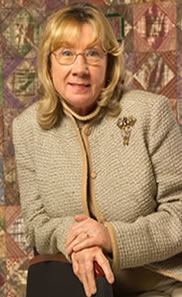 Prof. Psychology, National University, La Jolla, CA
President Emerita, Saybrook Graduate School, San Francisco
International Futures Forum
Dr. Maureen O'Hara is Professor in the Psychology Department at National University, La Jolla, CA and President Emerita of Saybrook Graduate School, San Francisco. Working with American psychologist Dr. Carl R. Rogers, she helped develop the Person-Centered Approach to psychotherapy and large group process. More recently her writings have examined the relationship between the "big picture" changes underway and internal psychological adaptation. Combining her background as psychotherapist, organizational consultant and futurist, she is a frequent keynote speaker nationally and internationally on the evolution of new ways of being in a changing world.
As a specialist in higher education assessment and governance she has served on evaluation teams for US accreditation agencies. She is a founder member of the IFF and President of IFF USA with whom she has researched and distilled key insights into what she calls 'persons of tomorrow'. She supports the H3Uni initiative as an emerging contribution to helping the persons of tomorrow  become better equipped to create the future we need.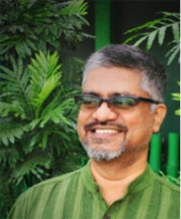 Doctoral candidate at the Centre for Systems Studies in the University of Hull Business School
Raghav is an Indian citizen who is also a doctoral candidate at the Centre for Systems Studies in the University of Hull Business School. His researches into extended ways of knowing to the two critical tasks of comprehending larger wholes, and others' viewpoints. He is seeking a better basis to incorporate voiceless concerns, such as marginalized peoples, the ecosystem and future generations; resulting in outcomes with greater alignment across all divides. This arises from extensive experience in India in both government and social enterprise efforts to improve marginalised society. His approach marries deep theoretical study with deep practical engagement, for example, with traditional handicrafts and classical Indian music.
His interest in H3Uni is developing education to build intellectual and moral capabilities; deepen the capacity for abiding in liminal zones; increasing tolerance and inviting new learning; resolve paradoxes to create breakthrough learning; and finally, expand awareness beyond apparently basic paradigmatic limitations of human mind.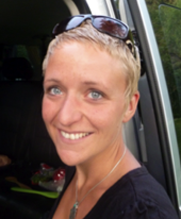 International economist and educator
Sarah is an international economist and educator with an interest in and drive for systemic change towards an ecologically and socially sustainable and happy society.
She lives a life of inquiry and likes to zoom in & out from the systemic abstract to the daily mundane and recognize interconnections. Sarah is sensitive to and inspired by people, social dynamics, the beauty of nature, visual arts and music. She works with dedication on issues that matter, and believes in the power of cooperation and co-creation.
Over the years Sarah has lived in several countries around the globe: the Netherlands, Sweden, United Kingdom, Venezuela, Chile and India. I feel at home in many parts of the world, participating in different cultures, languages and ecosystems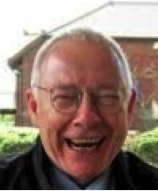 Robert Fripp is a guitarist, composer and record producer. As a guitarist for the progressive rock band King Crimson, Robert has been the only member to have played in all of King Crimson's line-ups from the late 1960s to the early 2000s. He has also worked extensively as a studio musician, notably with singer David Bowie, and contributed sounds to the Windows operating systems. His complete discography lists more than seven hundred releases over four decades. His compositions often feature unusual time signatures, which have been influenced by classical and folk traditions. His innovations have included Frippertronics, soundscapes, andNew Standard Tuning.
His interest in H3Uni has roots in the year that he and Anthony Hodgson were both students together at the International Academy of Continuous Education of J.G.Bennett. Robert runs an international Guitar school based on Bennett's psychology of human development which is also the basis of the five levels of learning in H3Uni.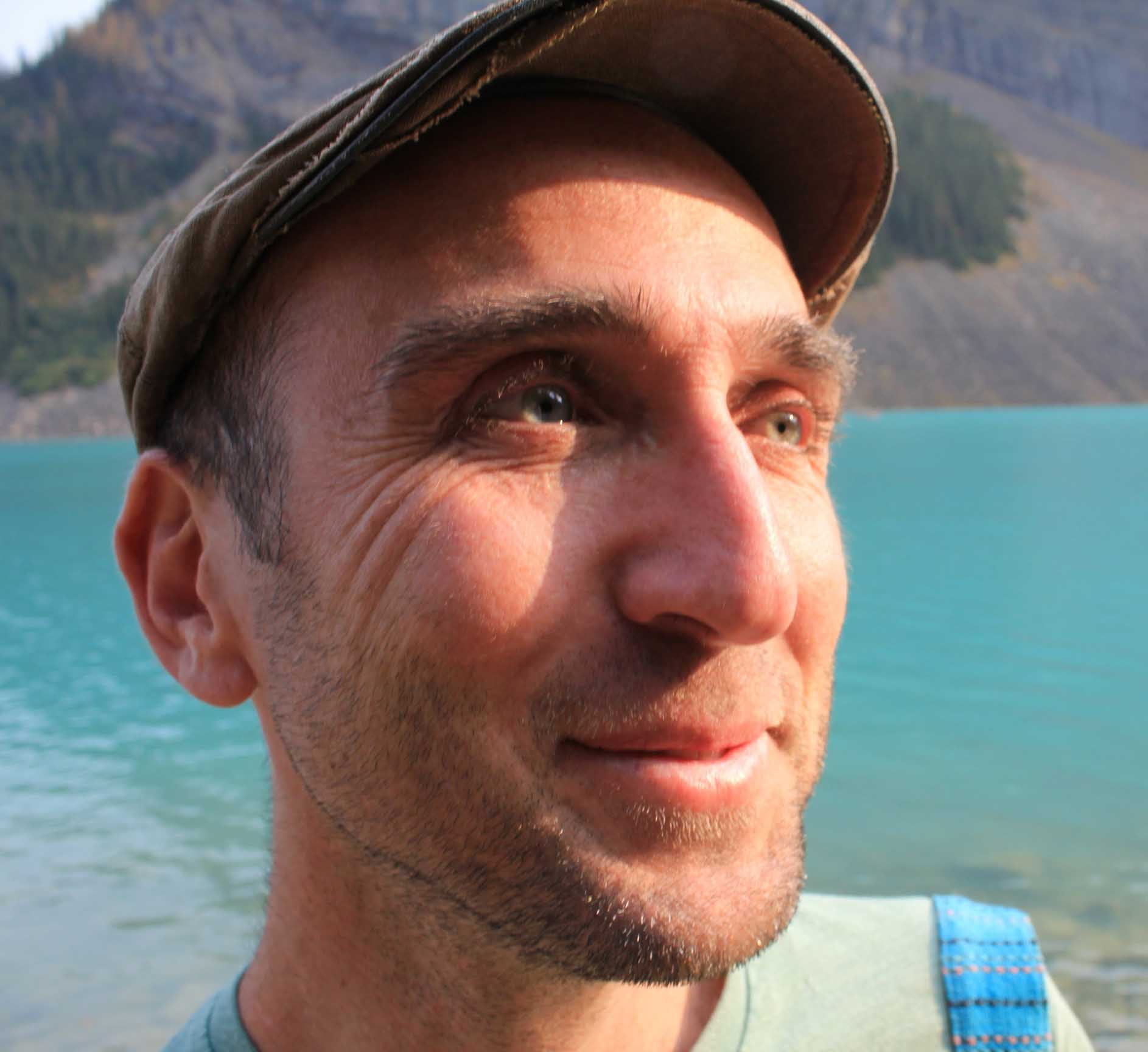 Prof. at Earth University, Costa Rica
Enlivened Learning
Udi has a doctorate in anthropology and has worked in a range of academic institutions. This has given him a sense of how much more the university could be, of how it could engage with students more holistically and nurture not only their capacity for critical reflection and understanding but also their transformative and creative involvement in the world. For Udi learning/teaching are ways of knowing more about ourselves, each other and the world we live but they are also transformative practices that encourage more caring ways of being and relating.
Udi also cut loose and, with Kelly, a 10 month global pilgrimage visiting higher education initiatives emerging from indigenous, First Nations and Aboriginal communities and from social movements that are proposing and enacting learning and leadership practices that reconnect to community, the land or place, with history and with the whole person. He is leading the compiling and editing of the documentary from their extensive interview and study videos. View their story at www.enlivenedlearning.com.
Udi sees the potential of H3Uni to be a form of community connected education that can be enabled by harnessing in different ways the power and reach of the internet.