CORE COURSE:
Facilitating Transformational Journeys
is H3Uni's core online course based on its five core methods and its vision of a regenerative education based on the real cooperative challenges of human life on our living planet.
Last run Thursday 5th November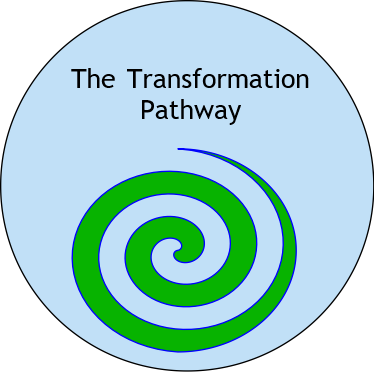 Anthony Hodgson will lead you in an exploration of the new kind of thinking and action that is required now humanity is so enmeshed in the nature of planet earth.
This kind of thinking and collaboration is needed so that we can better co-create the solutions to the challenges we face not only in a sustainable manner but so as to regenerate human-environment balance and speed up the design of new ways of living that are urgently needed.
The basics of these methods, tools and skills are now accessible through an online course comprising seven 2 hour sessions over a period of six weeks, taking place on Thursdays between 19:00 and 21:00 BST.
"To skill-up the transition we need design thinking, future consciousness and an understanding of the living systems view of life to woven through the curricula from preschool to university and beyond to life-long learning opportunities for all."
Daniel Wahl, Designing Regenerative Cultures
The course consists of seven sessions each made up of the following components, delivered on the Zoom platform:
A live talk by Anthony
Facilitated exercises in applying concepts and methods – individual and group
Feedback discussion and coaching
Learning assignments between sessions
A private Facebook asynchronous forum for course members with occasional coaching input from Anthony
These processes are interwoven and will evolve partly in response to student learning. The number of participants is limited to 24 so that appropriate interaction is possible and so is different from a usual webinar or course lecture. The interaction includes elements of visual facilitation and requires continuous visual presence for participation in discussions.
To make this possible students are required to participate with a as high a resolution screen as possible. The course is unsuitable for participation by mobile phone and a computer is recommended rather than a tablet.
Foundations of the course
The challenges of transformation brought on by multiple global issues from climate change to geo-political fracture require new ways of working together that transcend both the individualism and the collectivisation of most social patterns across the world.
We need individual creativity and we need cooperation. Yet   most of our collaborative methods are based on meeting and learning processes which are unable to deal with the complexity and uncertainty of the global predicament at any level where it shows up.
Our educational and institutional systems are largely based on analysis, specialisation and dislocation rather than the needed synthesis, transdisciplinarity and integration. They are autocratic or very weakly democratic. This suppresses society's access to shared creative imagination fully integrated with the best expertise and data. In our prevailing culture these do not sit comfortably together.
Amongst those of us concerned about the future of how over seven billion humans can live benignly as part of a living planet there is an increasing interest in the theme of regeneration. This goes beyond sustainability and resilience with the view that we need to co-create and spread practical ways in which we can live within planetary and ecological limits whilst simultaneously supporting. equitable human well being.
But how do we do this?
The H3uni course is based on many years of research, gathering and testing tools suitable for one of the main mission critical areas – how we can cooperate in ways that support the envisioning, planning and monitoring regeneration and transformation projects, whether on a personal or larger scale.
Registration closed
Seven 2-hour sessions weekly on Thursdays starting 5th November.
Time 7pm (19:00 BST)
To register for the Course choose an appropriate option and complete booking on Eventbrite.
| | |
| --- | --- |
| Corporate | £500 |
| Professional | £280 |
| Student/Low Income | £120 |
Note the fees are in three tiers to allow people to participate independent of their current incomes. There is also scope to donate above the set fee to contribute to the development of H3Uni and further programmes.
The course fees are inclusive oi service charges.
Is there an entry requirement?
The only entry requirement is personal relevance to you. However, it is important that you complete the pre-course questionnaire you will receive on registration.
Is previous knowledge of H3Uni and the background publications necessary?
No. The main thing is your interest and motivation for understanding the transformational journey. The course will provide you with supplementary materials.
Can I take single sessions?
No. This is an integrated course that progressively builds up.
Is it essential to use Zoom?
Yes, the course has it's own Zoom room for visual faciltation of the group work and group interaction the screen is necessary. You don't need to set up your own account.
Do I get a certificate of participation?
Yes. H3Uni will issue a certificate on completion.
What level of time commitment is required?
The minimum requirement is attendance at all seven 2-hour sessions, and around 1 hour of study and practice between sessions.
What happens if I miss a session?
There will be essential briefing material to assist catch up and you might get help from fellow students on the asynchronous chat.
What is the refund policy?
There are several books that give background to the course: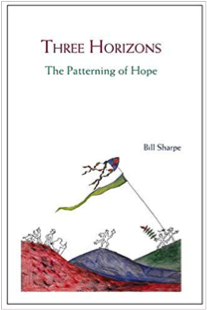 Three Horizons: the Patterning of Hope by Bill Sharpe published by Triarchy Press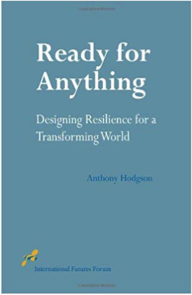 Ready for Anything: Designing Resilience for a Transforming World by Anthony Hodgson published by Triarchy Press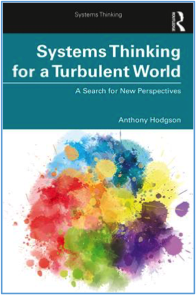 Systems Thinking for a Turbulent World: A Search for New Perspectives by Anthony Hodgson published by Routledge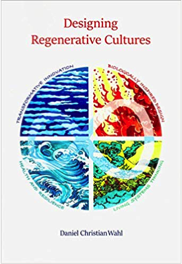 Designing Regenerative Cultures by Daniel Wahl published by Triarchy Press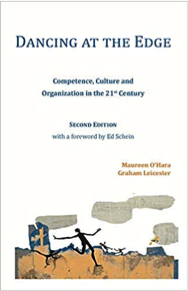 Dancing at the Edge: Competence, Culture and Organization in the 21st Century by Maureen O'Hara and Graham Leicester published by Triarchy Press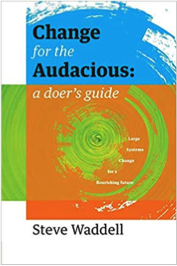 Change for the Audacious: a doer's guide by Steve Waddell Network action Publishing