The Wheel of Wisdom
March 17 @ 7:00 pm

-

8:00 pm

UTC+0

Donation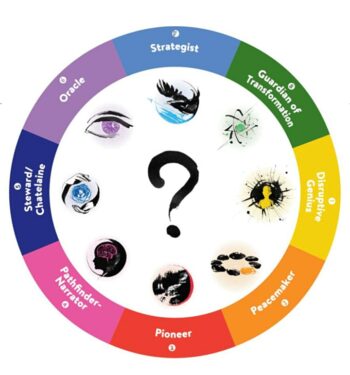 The Wheel of Wisdom draws on indigenous practice to engage people's vision, understanding and vitality. It brings all voices to the process of choosing wise action. This adds range and depth to collaborative capacity for needed participative repatterning: key to creating a worthwhile future.
H3Uni invites you to bring your appetite for learning and discovery to learn about the eight archetypal voices – Roles of Leadership – of the Wheel. Insights that have for centuries given agency to humans for living well and productively with our Earth, as well as with one another.
This webinar is intended to give a quick overview of The Wheel of Wisdom and how it works. It's a precursor to our Wheel of Wisdom course which will be run from 13 April – 8 June 2021. You can see more information about the course here.
This is the second webinar in our 2021 Webinar series, stay tuned for more webinars to come. All proceeds from this webinar will go to funding future H3 Uni work and courses.
Technical details:
This webinar is hosted on Zoom, and the session will be recorded. All attendees will get access to the recording after the event has ended. We recommend participating with a high resolution screen so you can view it when the host shares his screen. Participation by mobile phone is not recommended.
About the host:
The webinar is led by David Adams, an H3Uni founding Trustee, charity chair, former consultant, organisation strategist, executive coach and open space facilitator. He is trained in indigenous wisdom teachings of North America, and convenes groups for dialogue.