These courses are especially relevant for people engaged in transformation projects who wish to enhance their knowledge and skills in tackling complex challenges in situations with significant uncertainty.
Participants are expected to bring aspects of their current work to practice on, both in the sessions and between the sessions in their own projects.
The online courses are convened in groups of up to 20 people and unlike webinars are conducted interactively with exercises and discussion.
Three Horizons: A Pathways Practice
Schumacher College, Nov. 20-24, 2017
Strategy For Transformative Futures
Online – Dates TBD
The Art Of Creative Thinking
Online – Dates TBD
The Theory & Practice Of Visual Facilitation
Online – Date TBD
Strategy For Transformative Futures
Online Course – Fall 2017 (Dates TBD)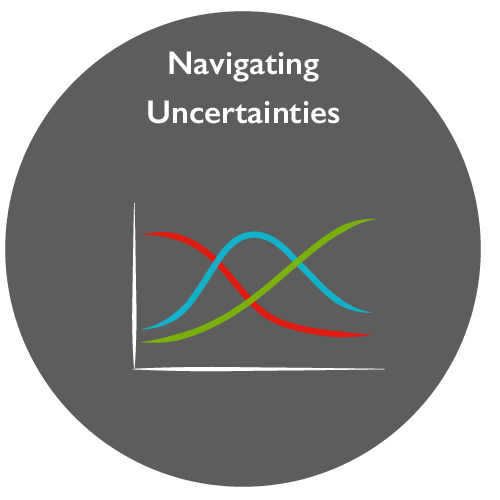 Three 2 hour sessions, each about a month apart, with two interim exercises in application. All sessions are required. The themes are:
Seeing the Future in Three Horizons
Seeing the future in the present
The three horizons framework
Anticipation, Innovation, transformation
Resolving Transformational Dilemmas
Tensions and conflicts between horizons
Diagnosing dilemmas
Generating dilemma resolution ideas
Crafting Innovative Strategies
Defining strategy and tactics
Linking vision, ethos and action
Adaptive planning
The Art Of Creative Thinking
Online – Fall 2017 – Winter 2018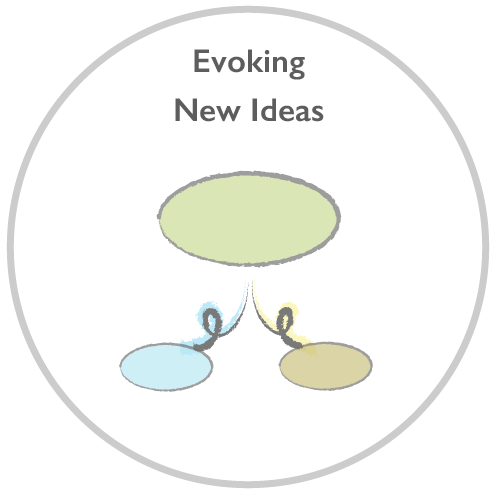 Six 2 hour sessions, a week apart, with brief practice exercises between sessions. All sessions are required.
Discovering Your Creative Mind
Guided reflection to discover how your mind is actually four minds that play different roles and how to harness them in a new way
Generative Thinking
A technique to increase your power to generate innovative ideas by using the capacity of the mind to synthesize possibilities beyond logic and open new avenues
Thinking Beyond Prejudice
A powerful technique to get beyond the polarized judgements (good/bad, right/wrong; true/false) of the 'post-truth' era and get more clarity from a deeper method of understanding
Futures Thinking in Three Horizons
A way of confronting the world of worrying trends and uncertainties by taking three distinct viewpoints on the future and seeing how, together, they can help you create new futures
Dilemma Thinking
Faced with conflict or impossible choices this technique will help avoid the four major traps that dilemmas create in our mind and find the fifth way out of the traps and into creative resolution
From Thinking in Lines to Thinking in Circles
Become aware of the trap we are in when we are dominated by linear thinking and learn simple ways to also see the circular and spiral nature of the world to help you gain new insights
The Theory & Practice Of Visual Facilitation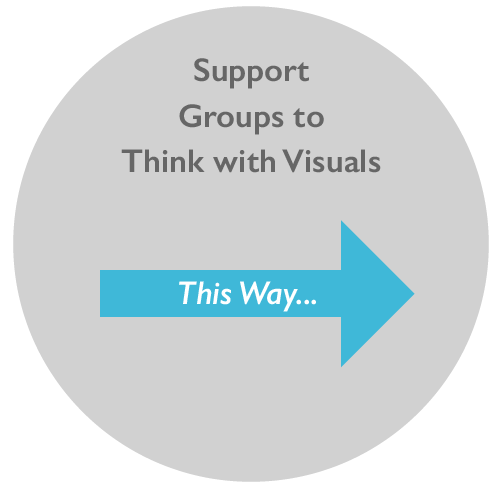 Six two and a half hour sessions, each a month apart with practice exercises between sessions. This is an exceptional opportunity to learn and initiate the practice of visual facilitation as developed by the founders of H3Uni. All sessions are required. Limited to 12 people.
The Fivefold Practice of Visual Facilitation
The Underlying Psychology
Matching Needs and Methods
Designing Facilitated Workshops
The Art of Guiding Groups
Developing Resilience and Confidence
Three Horizons: A Pathways Practice for Sustainability and Transformative Innovation
In Person: Schumacher College, Nov. 20-24, 2017
This course is for people who are concerned with enabling transformative change for sustainability, whatever type of organizational role they are in – businesses, community, governments, NGOs, professions, or social enterprise. It is about how we can improve the way we face the complexity and uncertainty of the future and come together to create pathways of change. It is both for those who hold a vision of the future, and those who keep things going today, who want to work together for long term flourishing of all humans on the planet.  Read more…
Sign up!
Register to receive occasional updates on the latest about H3Uni courses, practices, and news from the field.