The Art of Creative Thinking
This introductory course touches a range of methods to develop your mental and emotional capacity to solve problems and take wise decisions.
In contrast to conventional analytical skills, the H3Uni approach emphasises building the capacity to creatively synthesize information leading to fresh insights.
In this course you will be coached in the visualisations, frameworks and self-awareness necessary for effective visual thinking.
Classes:
The sessions are online in small groups and require the learners to carry out exercises and share the results. Each 90 minute session can be taken alone or combined into a full course.
There are four modules, each consisting of two sessions. Even though the concepts build on each other, you are not required to sign up to all of the classes within a module.
Lead Tutor: Anthony Hodgson, PhD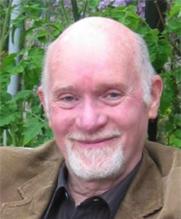 Anthony first learned creative thinking and powerful visualisation techniques and skills from J.G. Bennett throughout most of his 20s. This was in the context of being a Research Fellow in educational transformation which led, among other things, to the development of structural communication and of applied systematics. He has continued to practice these techniques over a long career as a consultant in learning, organisational development, strategy and futures thinking.
He was also taught a range of yoga techniques by the little known Narayana Sadashiva. This led to the development of cognitive kinetics and idonic facilitation. His aspiration is to share components of what he has learned that appear greatly relevant and needed for our transitional times, which will make increasing demands for people to tap into their own creativity to create a viable future.
Module 1 – Anticipating Futures
In complex situations, future success cannot be analysed according to past success.
This module supports a way of interacting with the present and future to help decisions, strategies and designs to be resilient amidst ever changing conditions.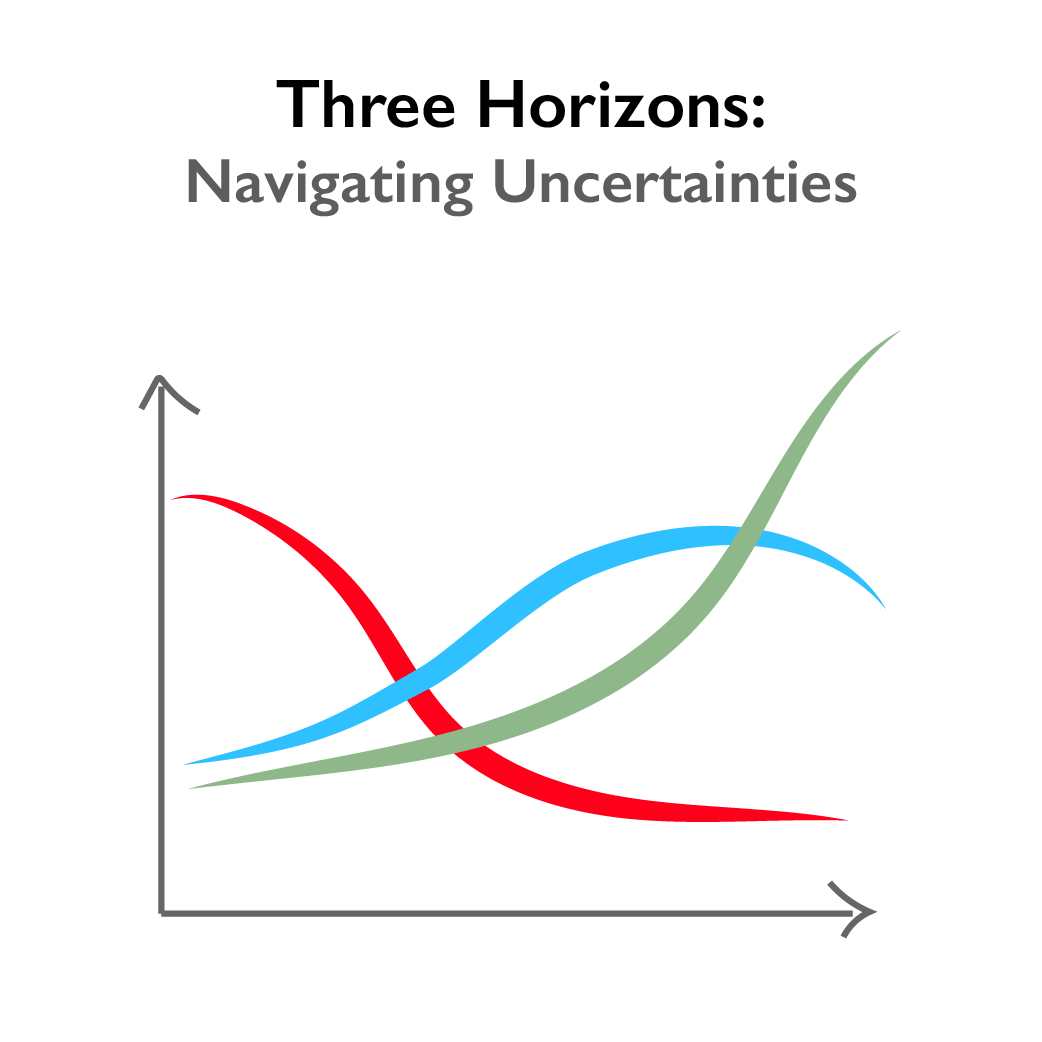 Facing uncertainty? You need to think ahead.
Seeing the future in three overlapping phases can help you navigate through present uncertainties towards your vision of the future. This practice helps individuals and groups distinguish what is no longer working, what is worth conserving, visions for a viable future, and the innovation necessary to achieve that vision.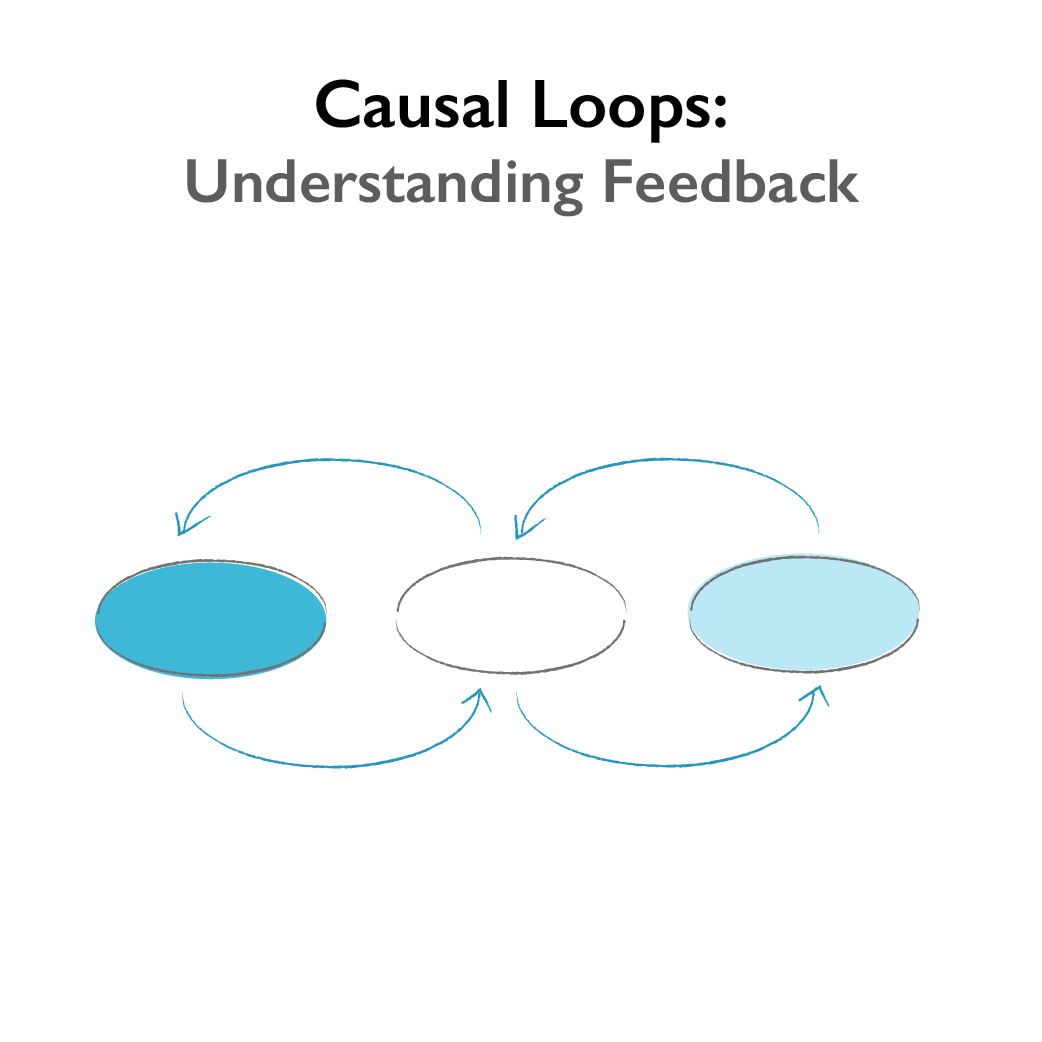 Ever get caught off guard by something you didn't expect?
Good news; you can learn how to anticipate those potentially sticky situations by taking the role of feedback loops into account. This is a technique for improving your understanding of situations where today's effects become tomorrow's causes.
Module 2 – Innovative Thinking
This module is helpful when you feel stuck and need new ideas to go beyond current thinking or to resolve conflicting perspectives.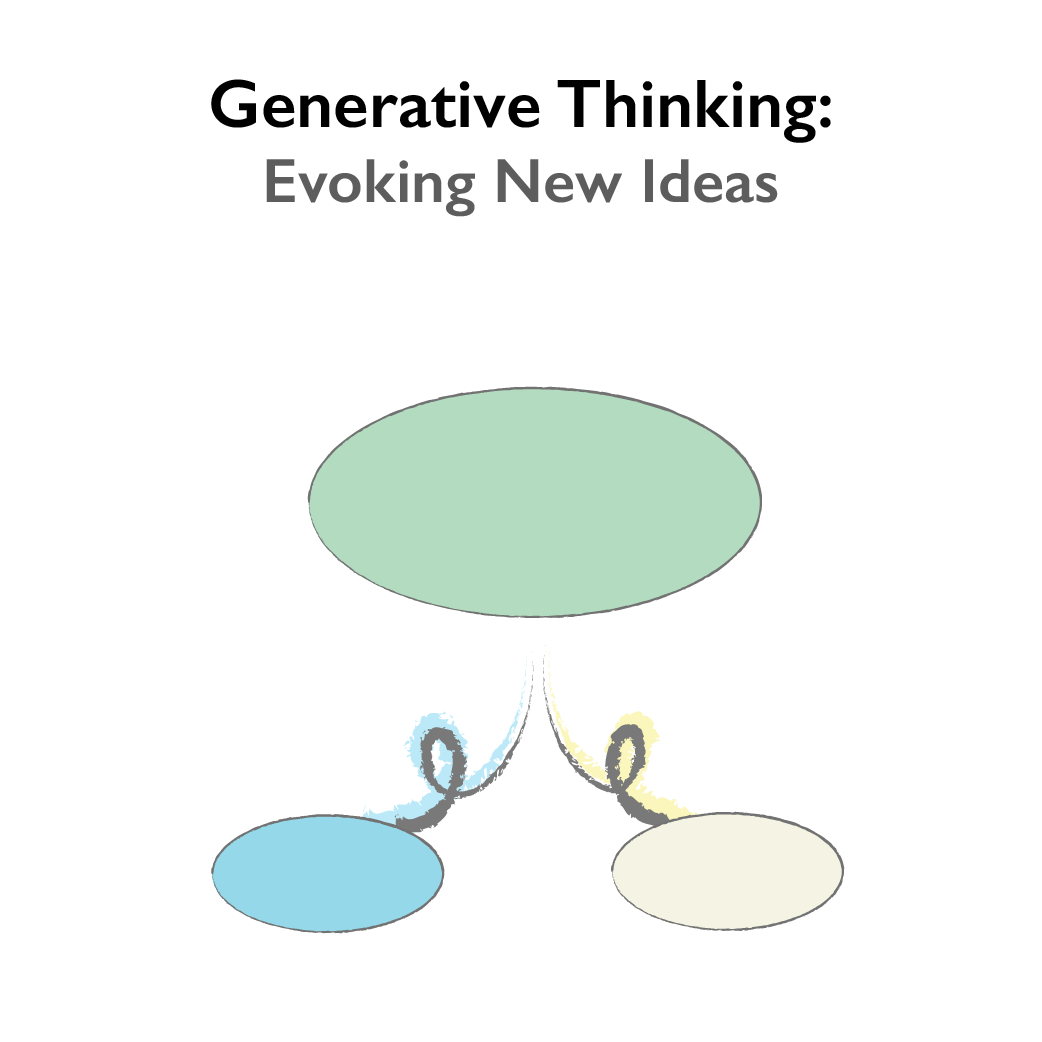 Do you ever feel like your ideas are going around in circles?
This is a technique for generating new thoughts and ideas from juxtaposing contrasting ideas.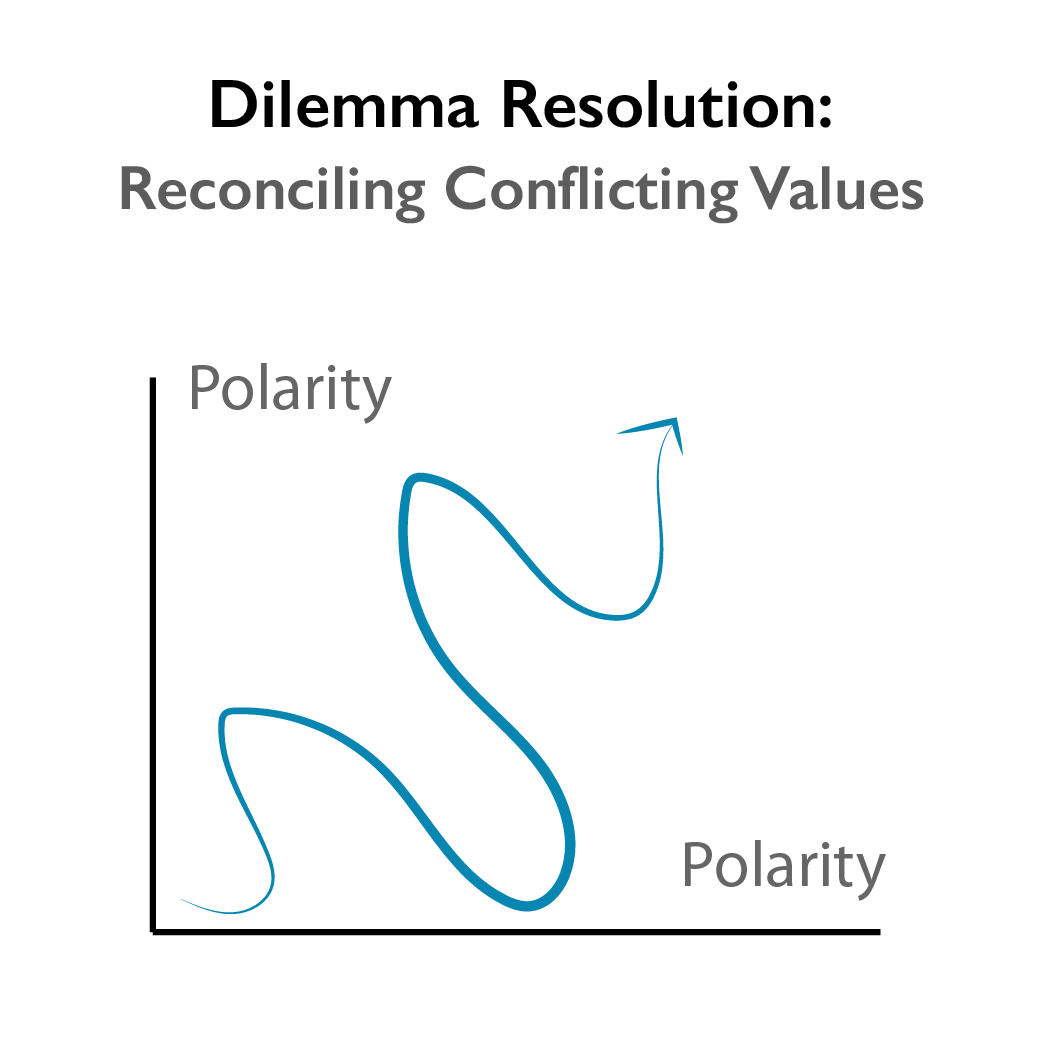 How do you know when you're in a dilemma?
When you need to choose one option from two seemingly opposite solutions, however, you can't choose because they both are necessary for success. This technique is a way to find a resolution beyond polarities.
Module 3 - Seeing Wholes
Learn elegant ways to integrate information from across disciplines, uncovering new insights as the big picture emerges.
This module supports individuals and groups to take the broad view of a situation into account, exploring all relevant factors and how they might interact with each other before making decisions.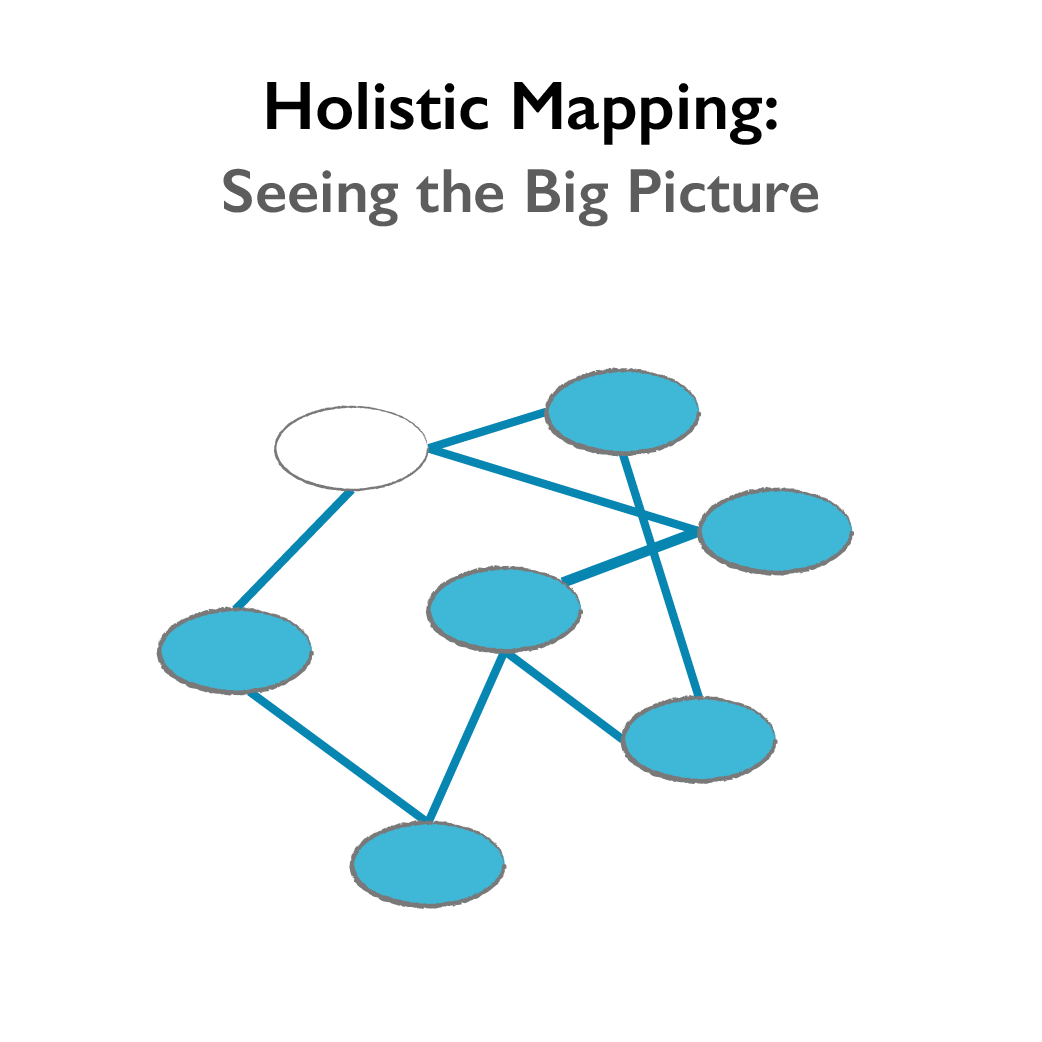 Do you ever feel overwhelmed with complexity and are tempted to 'just do something'; even if it means risking that you will miss critical aspects, with potential significant consequences?
Learn how to take more factors into account when planning actions by understanding how seemingly fragmented pieces of information fit together into a dynamic relationship.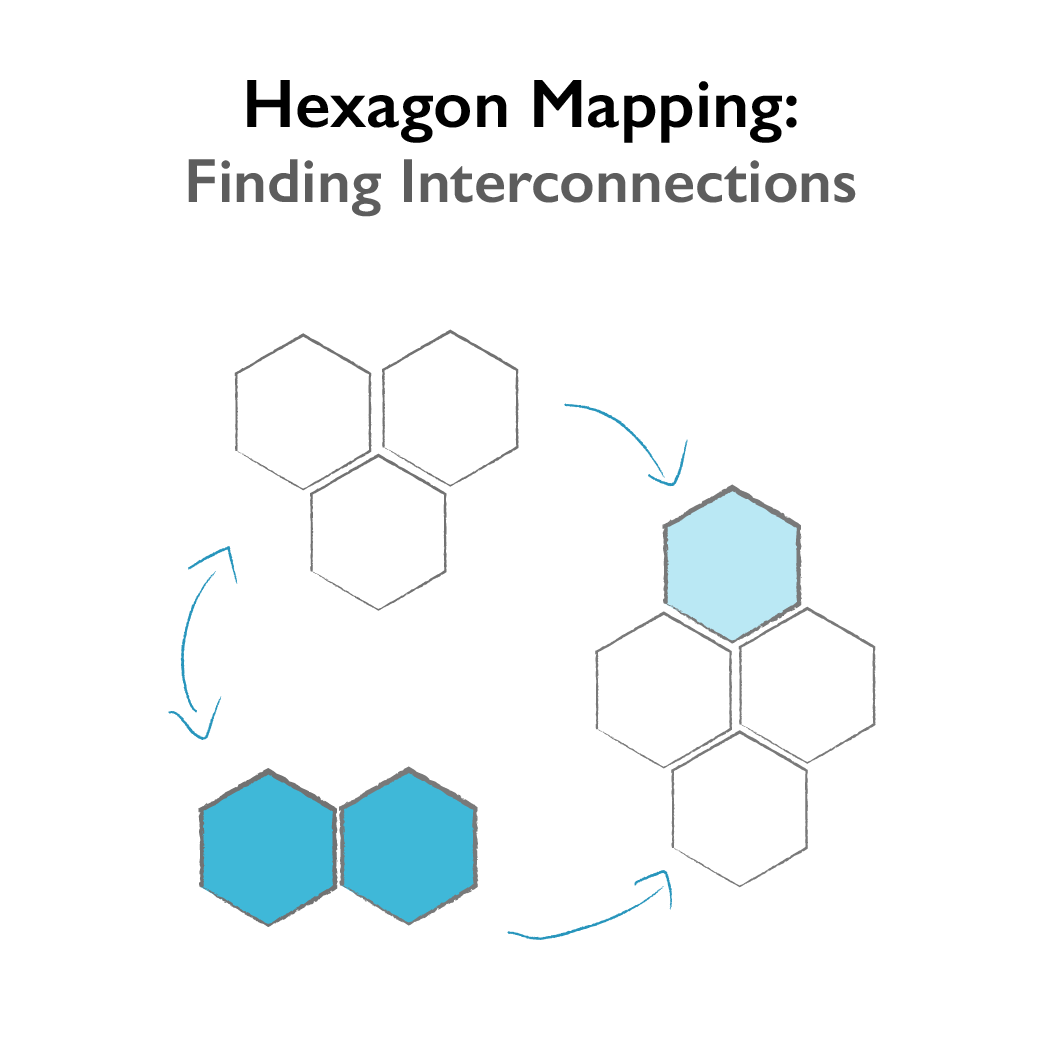 Are you and your team running in circles because there are a large number of factors that influence how you can move forward to find a solution? That no matter which route you take, it feels unsatisfactory?
This technique dives one step deeper than Holistic Mapping to help you harvest a wide variety of ideas and shape them into an interconnected strategy.
Module 4 - Agile Thinking:
This module helps bring clarity to ambiguous situations.
By providing lenses to organize information, these methods help you break free from habitual thinking and increase your ability to maneuver between perspectives.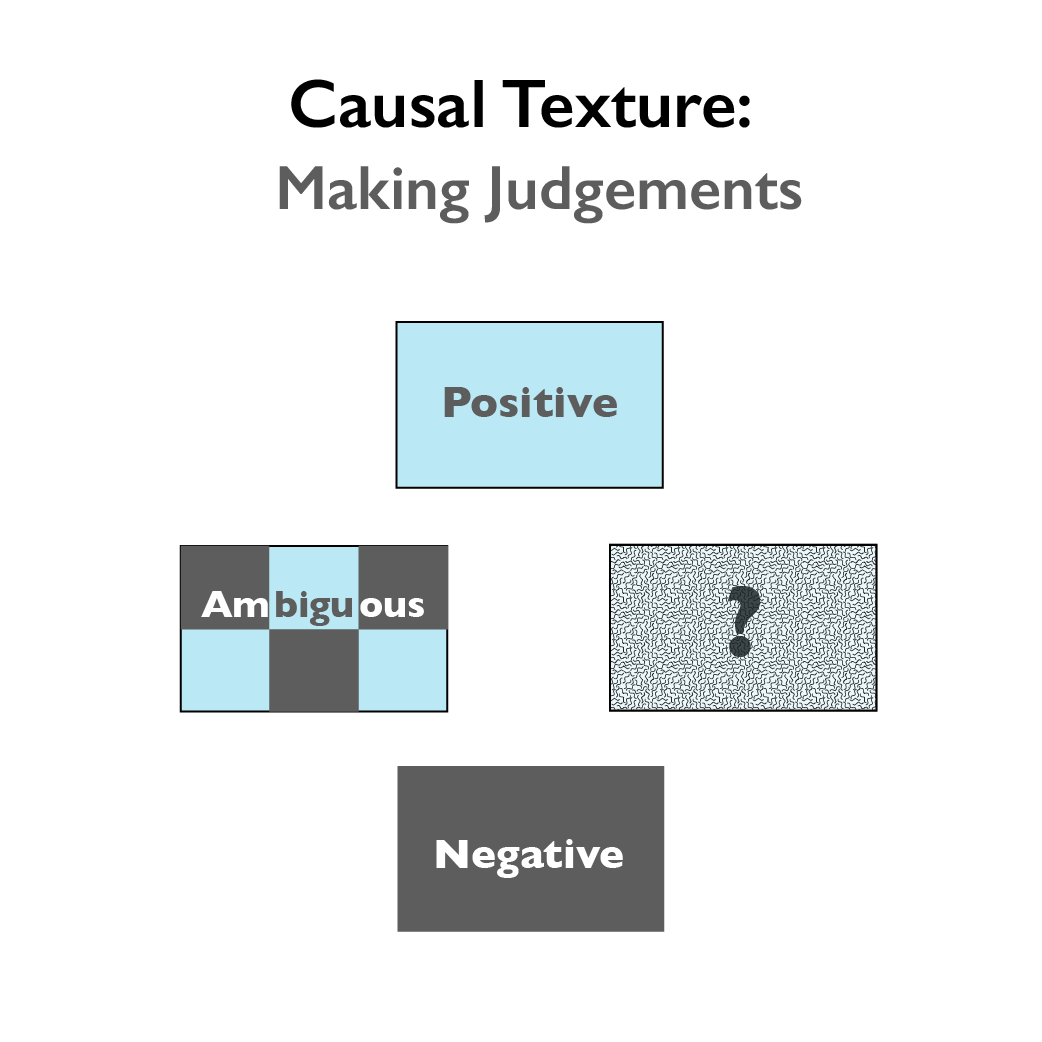 Do you find it difficult to distinguish between reliable information and misinformation?
This technique helps you improve your ability to discern by making your interpretations conscious. It supports judgement by distinguishing valid, invalid, mixed and unusual information. Practicing this technique makes it easier not to 'miss a trick'.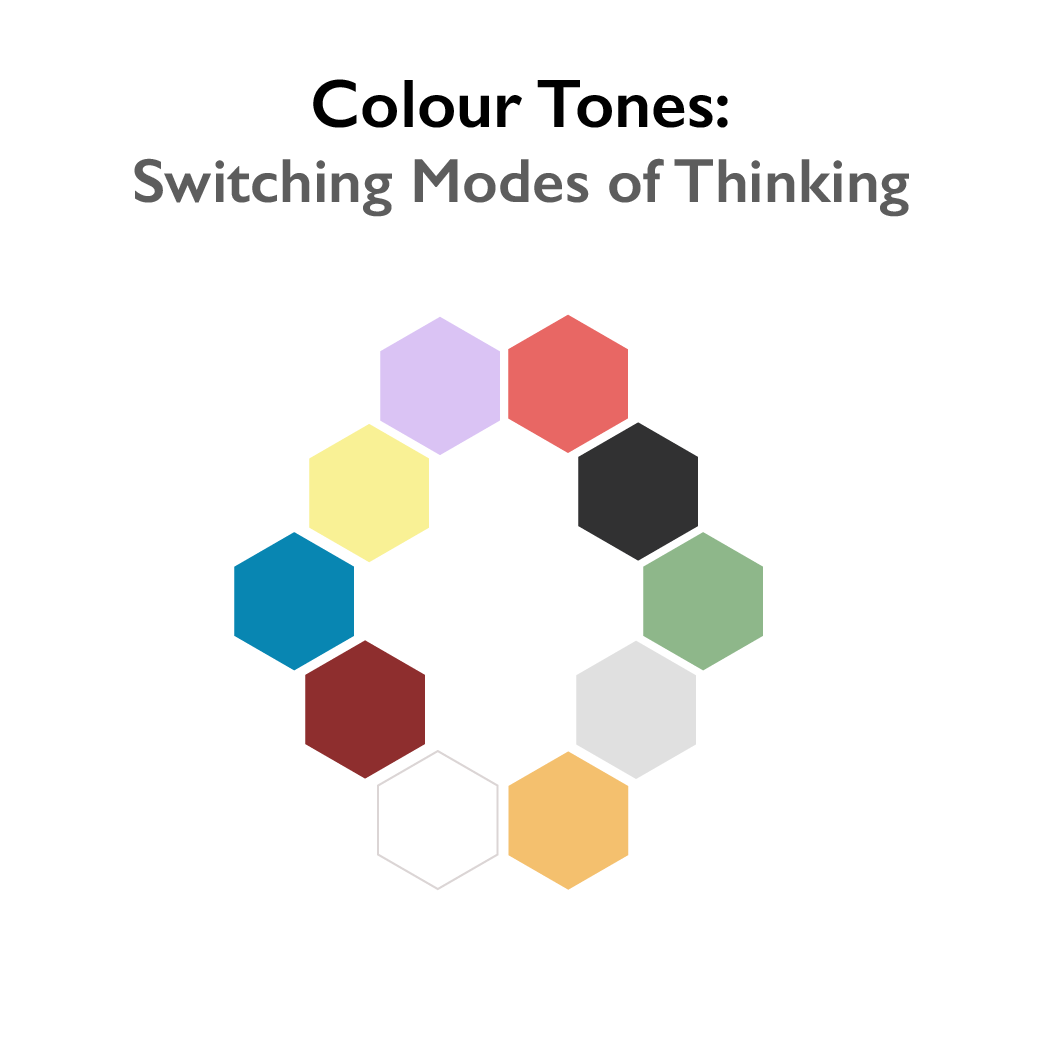 Do you ever feel like your approach may not fit a situation?
This technique helps you step back and become more aware of how to assess what type of thinking is required for different situations. Through introspection, Colour Tone thinking allows you to see the range and variety of ways that your mind works, and to find the right approach in various contexts.