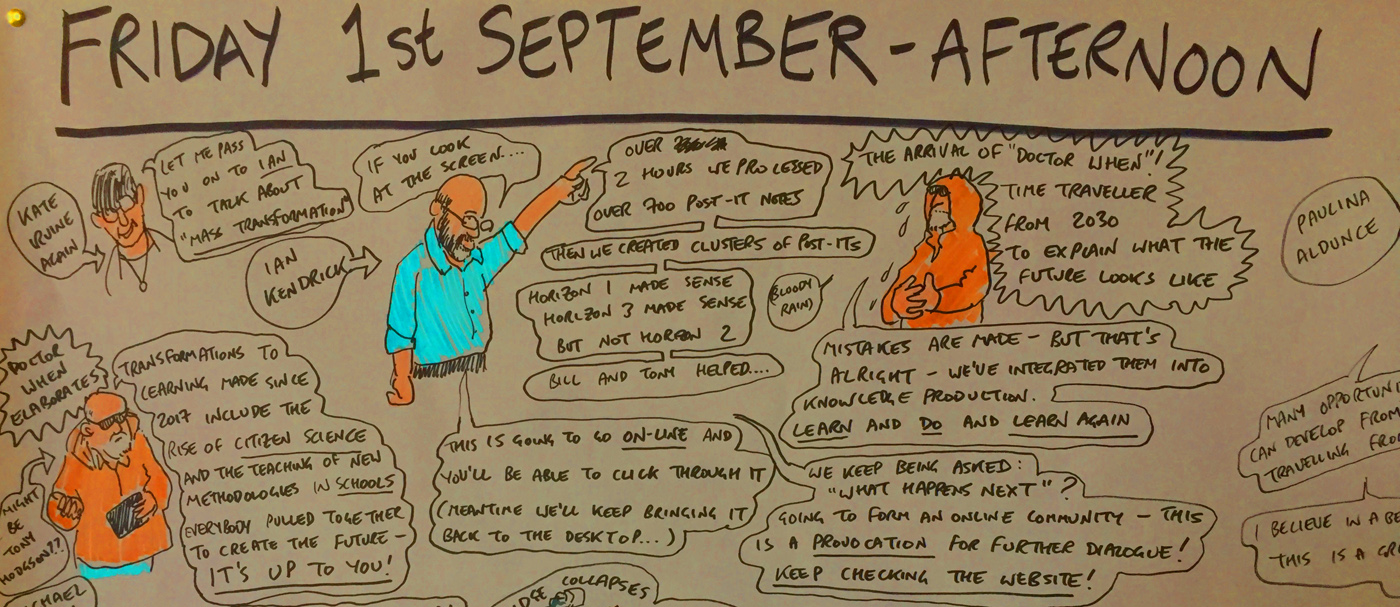 Large-scale Three Horizons, in-person facilitation
350 Researchers, scientists and regulators were facilitated to generate a shared Three Horizons map focused on the production and use of knowledge, worldwide.
During a three day conference H3Uni, after preparing an overall process that followed H3Uni's generic Large Scale Real Time Facilitation approach, facilitated the conference to address how knowledge production and use may, and must, shift during the coming years.
10 groups of 35 people each, worked to generate their own Three Horizons maps, facilitated by H3Uni trained personnel. These maps were then brought together by H3Uni and, overnight, harmonized into a single coherent map. This was then transferred to interactive digital medium and presented back to the conference with an overall narrative.
This was all done in less than 24 hours. This output forms the basis of a paper being presented globally. This paper effectively has 350 authors, each of whom can see their input in the Three Horizons map.
H3Uni in Action, other posts:
Sign up for our newsletter to receive occasional updates & course information.
Visit our resource library for introductions to powerful thinking techniques, tutorials on H3Uni methods, and facilitation guides to supplement courses.
Join a conversation that matters held in small groups.